United States of America
Polaris A-1, A-2 and A-3
UGM-27A, UGM-27B, UGM-27C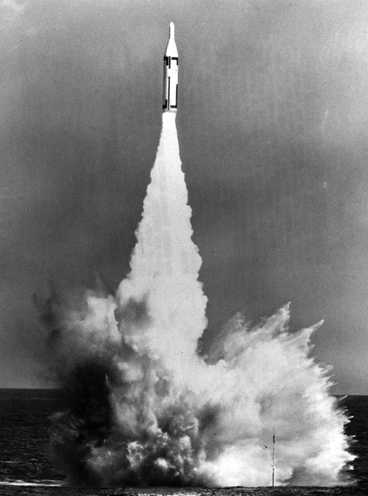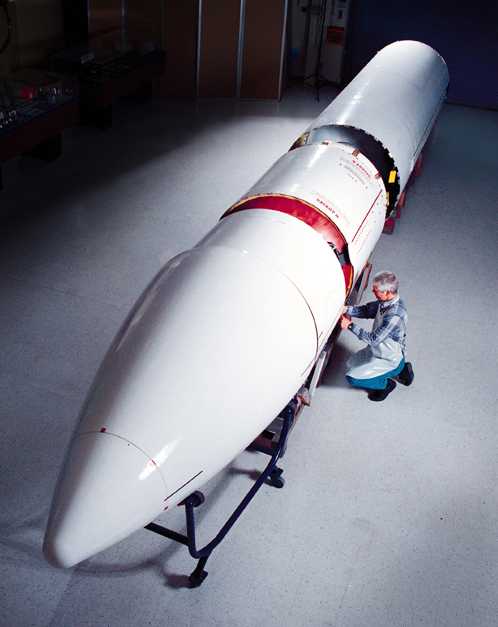 The first Fleet Ballistic Missile (FBM) developed and deployed by the United States was the Polaris A1 missile, named for the North Star. This was a two-stage ballistic missile with a range of 1,200 nautical miles. Like all subsequent USN Strategic Missiles, the A1 was powered by solid fuel rocket motors and guided by a self-contained inertial guidance system independent of external commands or control.
The follow-on Polaris Missiles A2 and A3 had increased range and payload. U.S. deployment of the Polaris missile series ended with the retirement of the A3 in 1979.
The Polaris was launched by the pressure of expanding gas within the launch tube. After gaining a sufficient height above the water's surface, the first stage rocket engine was ignited.
The United Kingdom and the United States signed the Polaris Sales Agreement in 1963. For nearly three decades, the UK used the A3 for its submarine deployed strategic missiles.
Designation
Polaris UGM-27A, UGM-27B, UGM-27C
Ship Class Used On
George Washington SSBN-598 and Ethan Allen SSBN-608 Class Submarines
Date In Service
1960
Weight
35,000 lbs. (15,876 kg)
Dimensions
54 X 387.5 in (137 X 984 cm)
Payload
A3:
British Version: Six 150 kt warheads
USA Version: Three 200 kt warheads
Range
A1: 1,200 nm
A2: N/A
A3: 2,500 nm
Propulsion
Two-stage solid fuel rocket (36,000 kg initial thrust)
Data from:
Lockheed-Martin Missile and Space
"The Naval Institute Guide to World Naval Weapon Systems 1991/92" by Norman Friedman