France
13.2 mm (0.5") Model 1929
A Hotchkiss design widely used as AA MG in twin and quadruple mountings on French warships of the 1930s and 1940s.
This weapon was intended to provide close-range defense against aircraft. Like their counterparts in other nations, these small-caliber guns were incapable of defense against either torpedo-bomber or high-level bomber attacks as the bullets they fired were too light and too short ranged to be effective. Ships refitted in Allied ports had these guns replaced with 20 mm Oerlikons.
This gun formed the basis for the Japanese 13 mm and 25 mm AA guns of World War II.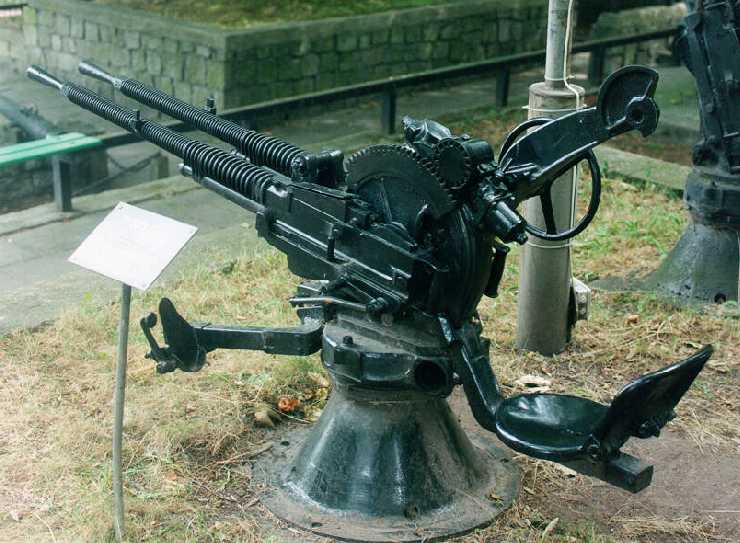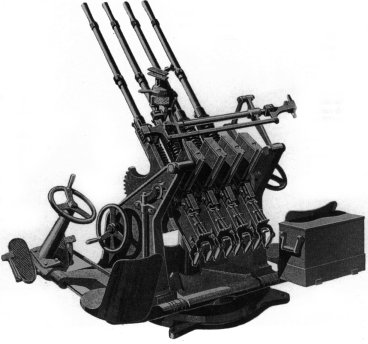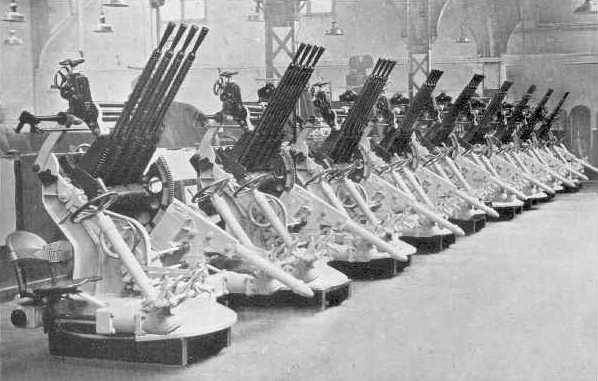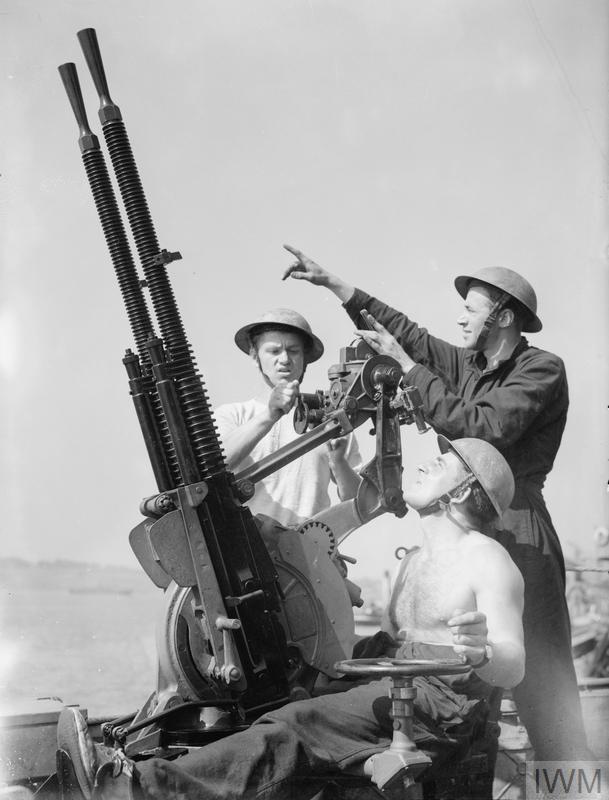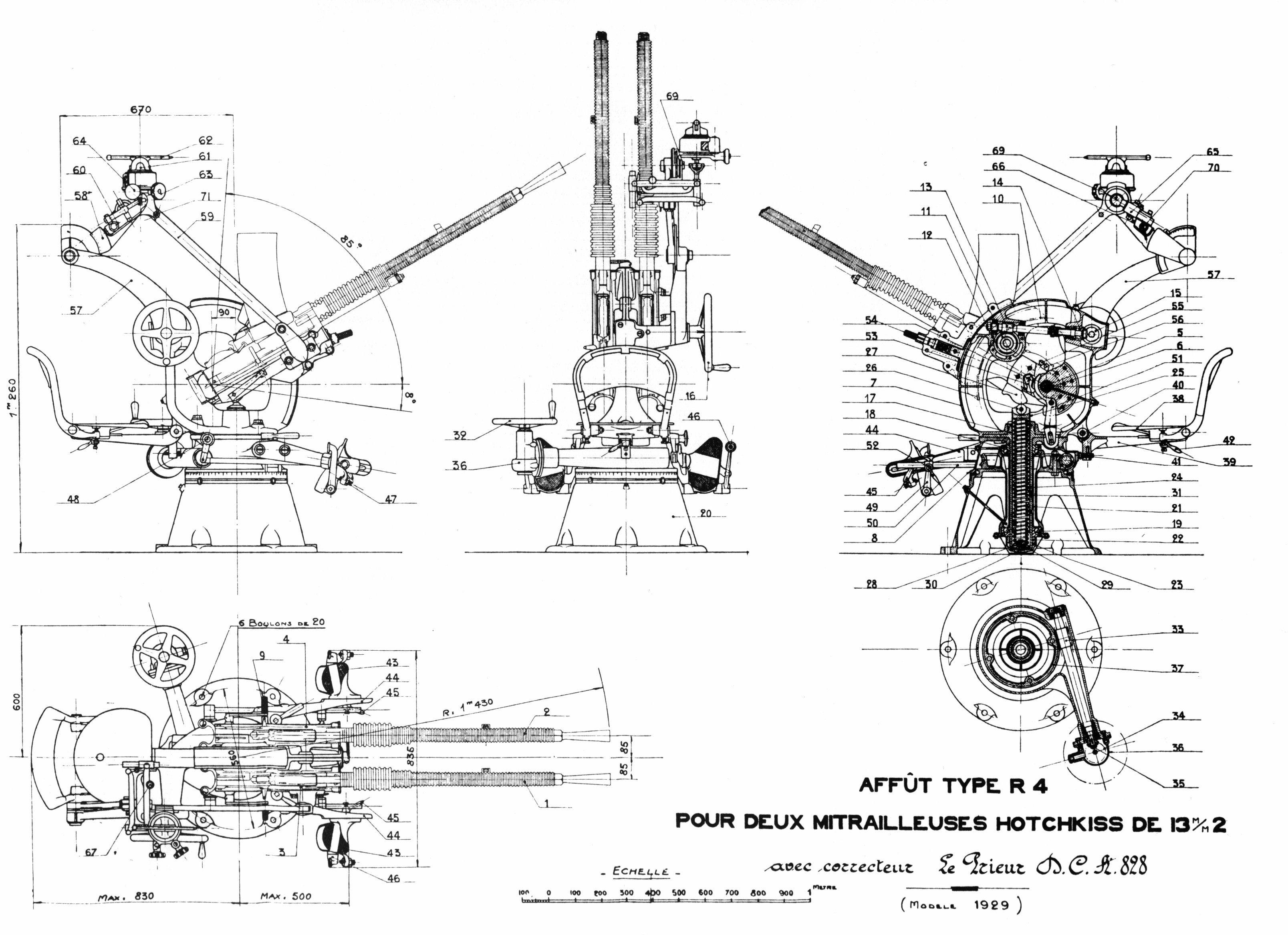 "Naval Weapons of World War Two" by John Campbell
"Battleships: Allied Battleships in World War II" by W.H. Garzke, Jr. and R.O. Dulin, Jr.
"French Battleships: 1922 - 1956" by John Jordan and Robert Dumas
14 August 2008 - Benchmark
28 November 2009 - Added information on gun and mounting weights
15 December 2013 - Added photograph of guns on a Free French destroyer
24 November 2018 - Converted to HTML 5 format, added photograph of Blyskawica
19 November 2020 - Added Layout Drawing