France
194 mm/45 (7.64") Model 1887
194 mm/45 (7.64") Model 1891
194 mm/40 (7.64") Model 1893
194 mm/50 (7.64") Model 1902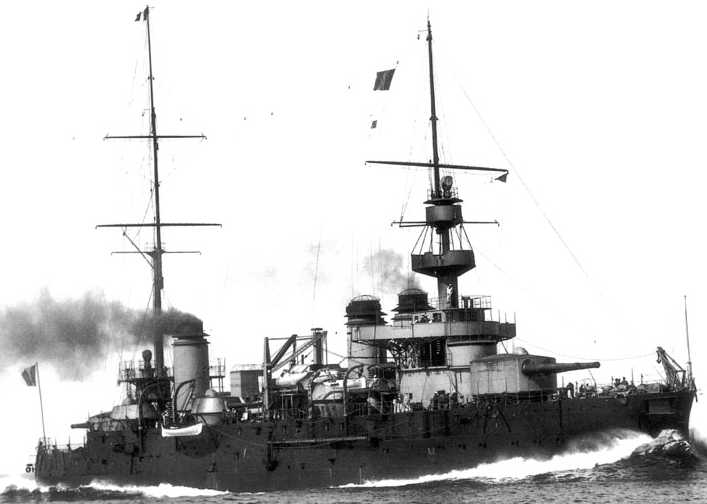 A medium caliber gun used on the last of France's pre-dreadnoughts and armored cruisers. Some weapons were reused as coastal artillery after these ships were scrapped after World War I.
Model 1891 differed from the Model 1887 in having a long breech block.
Unless otherwise stated, the data that follows is for the Model 1902.
Data from:
"Naval Weapons of World War Two" by John Campbell
"French Warships of World War I" by Jean Labayle Couhat - Ian Allan Series
"Armored Cruiser Dupuy de Lôme" by D.B. Yakimovich and A.S. Alexandrov (Marine Campaign 2007, No 5)
"Armored Cruiser Charner" by D.B. Yakimovich and A.S. Alexandrov (Marine Campaign 2008, No 3)
Tony DiGiulian's personal files
Other:
Special Help by Michal Derela
28 December 2008

Benchmark

01 May 2009

Added picture of bow gun on Amiral Aube, added Mount / Turret information

25 February 2012

Added mounting information for Edgar Quinet class

28 August 2013

Added information on shell weight and model numbers