Germany
17 cm/40 (6.75") SK L/40
This weapon was used as secondaries on German pre-deadnoughts. During World War I, a number of guns were removed from ships relegated to training duties and were then used as field artillery, rail guns and in coastal batteries.
In World War II these guns were still in use as coastal artillery. They were then supplied with a lighter shell with a larger propellant charge for increased range.
Constructed of A tube, two reinforcing layers and a jacket. Used a horizontally sliding breech mechanism.
Actual bore diameter was 17.26 cm (6.795 in).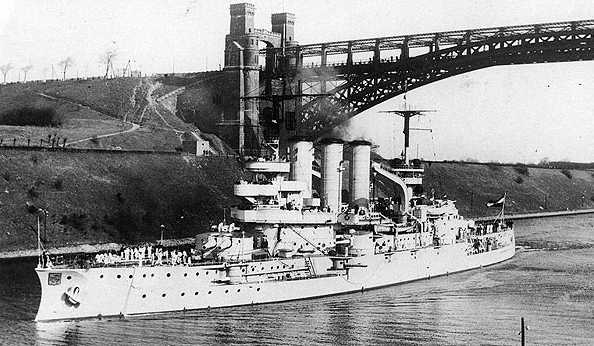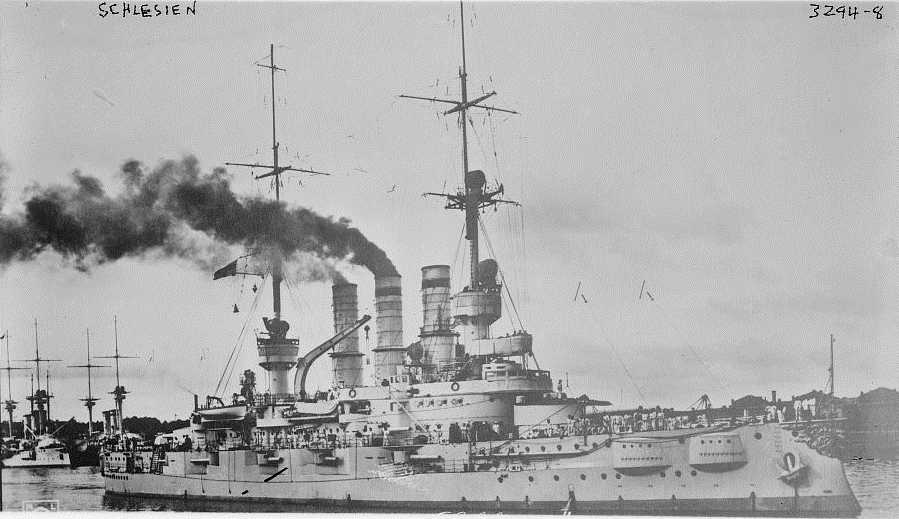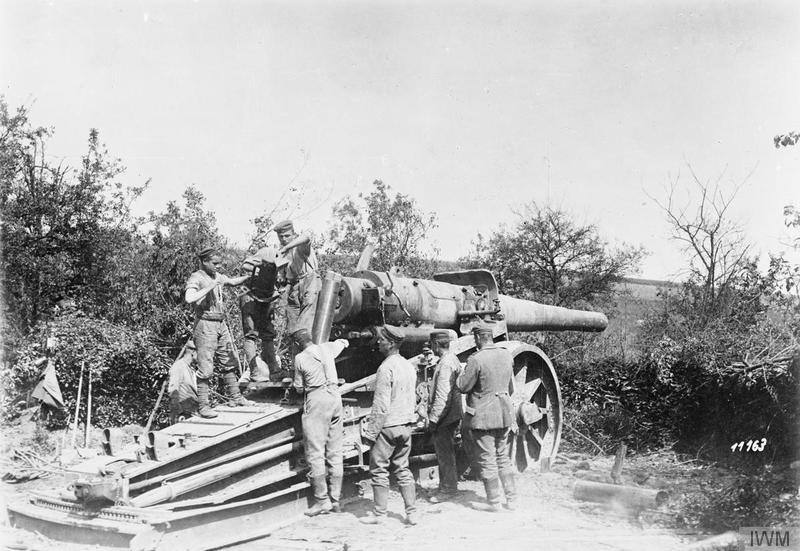 Data from:
"Naval Weapons of World War Two" by John Campbell
"Naval Weapons of World War One" by Norman Friedman
"Conway's All the World's Fighting Ships: 1906-1922" by Randal Gray and Robert Gardiner (Editor)
"German Warships 1815-1945" by Erich Gröner
"German Warships of World War I" by John C. Taylor
Special help from Peter Lienau and Dave Alton
21 May 2006

Benchmark

28 March 2010

Added picture of Schlesien

06 February 2011

Updated template, added some gun and projectile details

22 November 2012

Added gun, projectile and mounting information

06 December 2014

Redid photograph of Deutschland

05 February 2016

Added photograph of gun being used as field artillery