Italy
152 mm/55 (6") Model 1934
152 mm/55 (6") Model 1936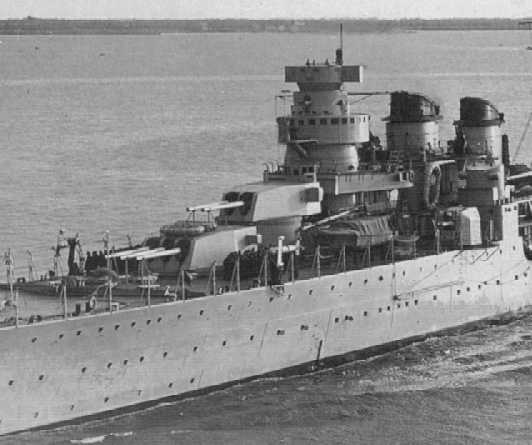 A good anti-destroyer weapon, this was the secondary gun on the Littorio class battleships and the main gun on the Garibaldi class (5th "Condottieri") light cruisers. The Model 1934 was made by Ansaldo and were of monobloc construction with a horizontal sliding breech block. The Model 1936 was made by OTO and was constructed of two tubes, loose liner and a horizontal sliding breech block.
These guns were a significant improvement from earlier 152 mm (6") guns in that they were more widely spaced in the turrets, were separately sleeved and had a lower and more reasonable muzzle velocity from the beginning. The increase in barrel length from the previous weapons was in attempt to obtain improved thermodynamic performance. Whatever the reasons, these new guns did prove to be the most accurate of all the Italian 152 mm (6") guns in service during World War II with dispersion patterns with APC being 260 to 300 feet (80 to 90 m) at a range of 19,140 yards (17,500 m). However, dispersion with HE rounds was much larger, 525 to 656 feet (160 to 200 m) at a range of 19,140 yards (17,500 m). This larger dispersion with HE was attributed to the shape of the nose and nose fuze used on these projectiles. Studies were underway in 1941 to alter the shape of the round and their internal weight distribution but a new design did not enter service.
Historical note: These cruisers were named after famous leaders ("Condottieri") of mercenary bands in Renaissance Italy.
Designation 1a 2a
Weight
Twin: N/A
Triple: 133.3 tons (135.4 mt) [not including shield]
Elevation
-5 / +45 degrees
Elevation Rate
N/A
Train
about +120 / -120 degrees
Train Rate
N/A
Gun recoil
N/A
Loading Angle
-5 to +20 degrees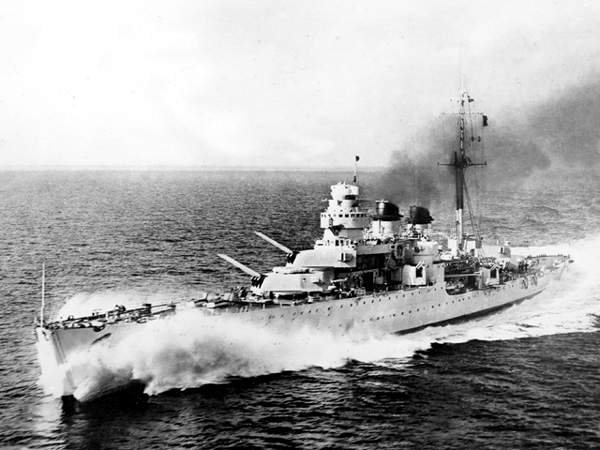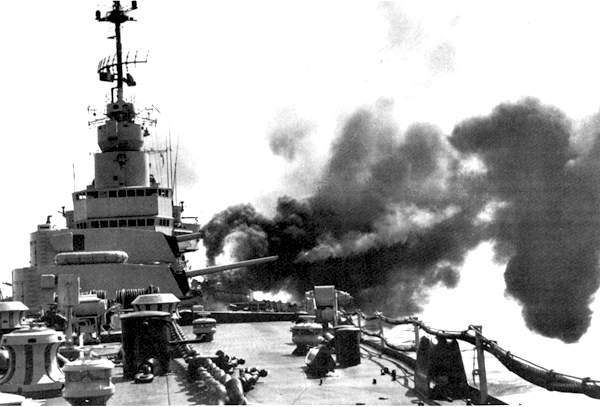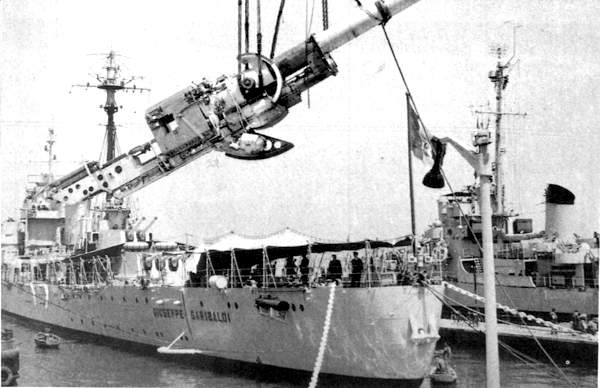 Data from:
"The Littorio Class: Italy's Last and Largest Battleships 1937 - 1948" by Erminio Bagnasco and Augusto de Toro
"Naval Weapons of World War Two" by John Campbell
"Italian Warships of World War II" by Aldo Fraccaroli
"Anatomy of the Ship: The Cruiser Bartolomeo Colleoni" by Franco Gay and Valerio Gay
"Cruisers of World War Two" by M.J. Whitley
Press releases:
21 September 2008

Benchmark

26 May 2012

Updated to latest template

19 December 2012

Added information on gun construction

12 January 2013

Added ammunition information

10 January 2015

Added armor penetration table, dispersion with HE, armor thickness, minor other additions to Ammunition and Mount / Turret sections.