Japan
12.7 cm/50 (5") Type 1
12.7 cm/50 (5") Type 5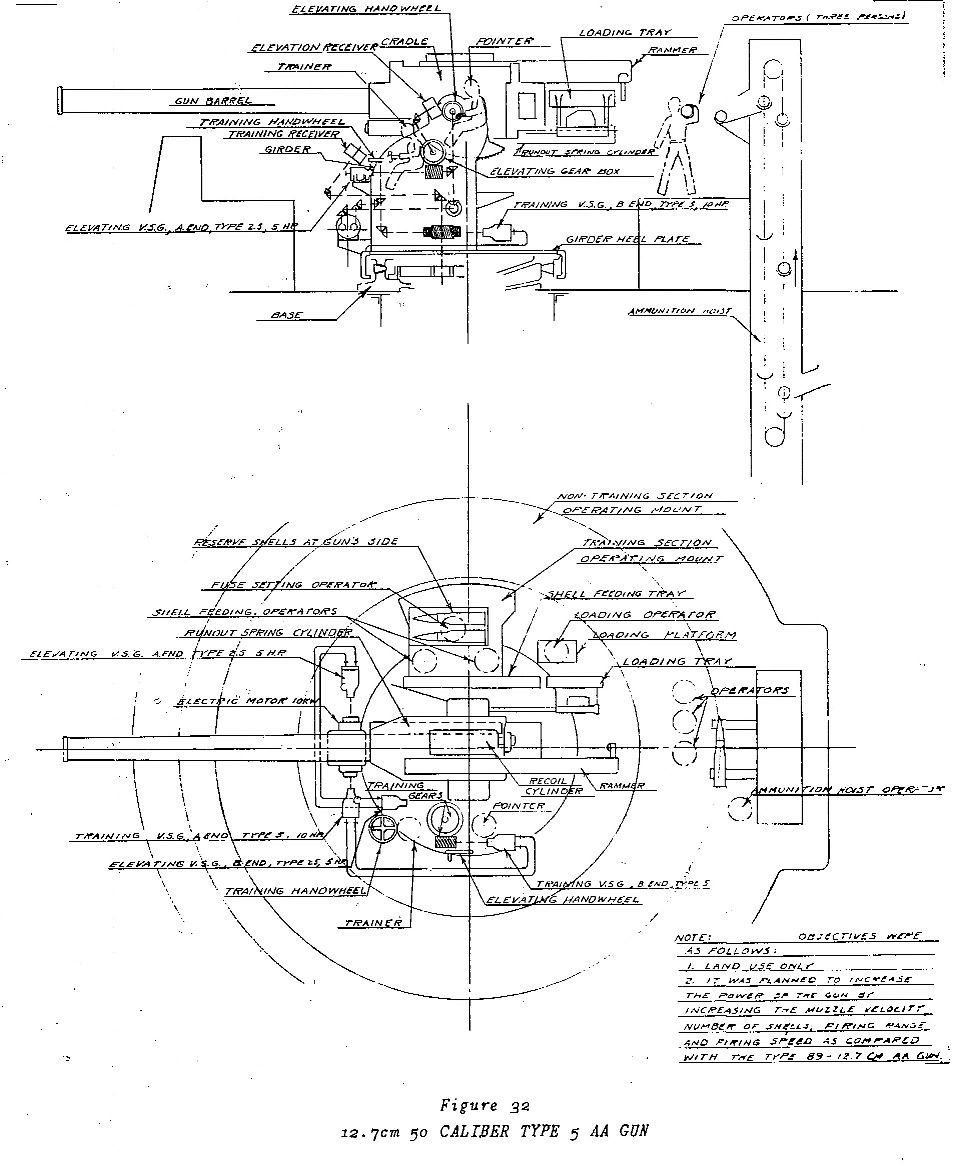 The Type 1 was designed to be used in twin shipboard DP mountings, but this appears not to have made it out of the design stage. Late in the war the project was changed to single land mountings intended for AA defenses around naval bases and then designated as Type 5. Only one Type 5 prototype gun and its mounting were finished before the end of the war. This was found among the debris of the gun mount shop at Kure Navy Yard in December 1945.
Constructed of monobloc autofrettaged barrel (Model No. I3), breech ring and used a semi-automatic horizontal sliding breech mechanism.
Data from:
"Naval Weapons of World War Two" by John Campbell
Other:
US Naval Technical Mission to Japan report O-47(N)-1: Japanese Naval Guns and Mounts-Article 1, Mounts Under 18"
21 November 2006

Benchmark

27 May 2012

Added sketch