Japan
8"/45 (20.3 cm) EOC Patterns S, U, U1 and W
8"/45 (20.3 cm) 41st Year Type
20 cm/45 (8") 41st Year Type
The original guns were produced by Elswick and used on Armored Cruisers built by the Italian firm of Ansaldo at the beginning of the 20th century. These were similar to other 8"/45 (20.3 cm) guns used by Ansaldo. The 8" (20.3 cm) 41st Year Type were weapons built by the Japanese and based upon information supplied by Armstrongs. These 8" (20.3 cm) guns used by the Japanese are often listed as being 40 calibers long, but according to "Naval Weapons of World War Two" they actually had a length of 45 calibers. Coastal defense guns emplaced in Japan were at least 45 calibers long.
At the Battle of Tsushima (Battle of Japan Sea) during the Russo-Japanese War of 1905, the Japanese cruiser Nisshin had three of her four 8" (20.3 cm) guns disabled due to bore prematures.
Many of these ships were disarmed as part of the Naval Limitation Treaties and their weapons then used as coastal artillery, including two twin turrets at Tokyo Bay, four single guns mounted at Tarawa and another four at Wake Island.
Redesignated as 41st Year Type on 25 December 1908. Redesignated in centimeters on 5 October 1917.
These guns were partially wire wound and had screw breech blocks.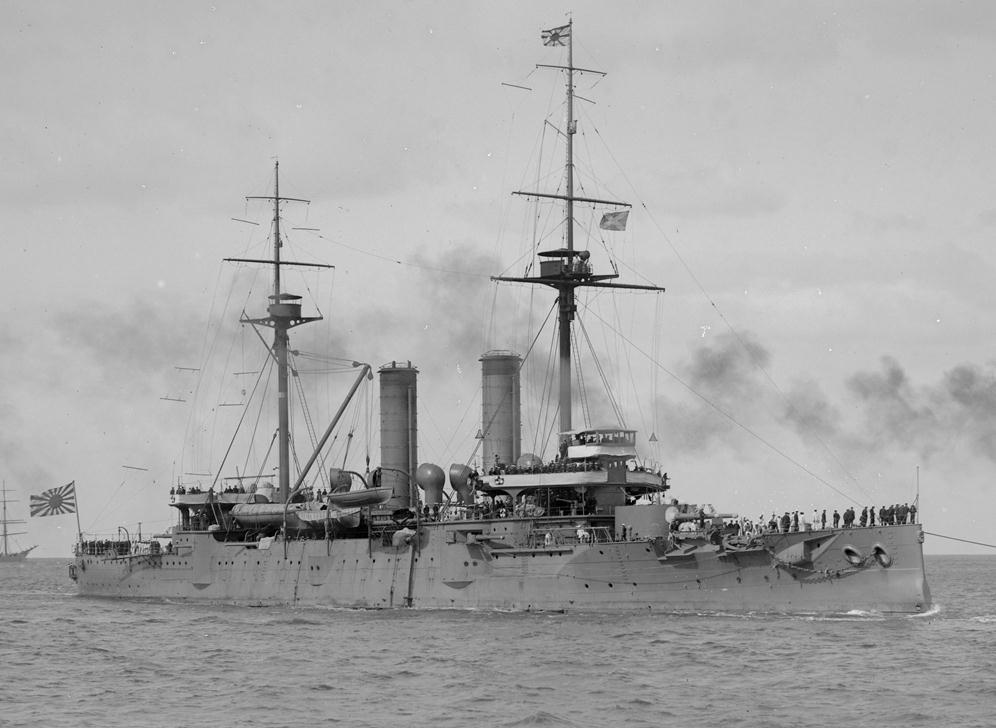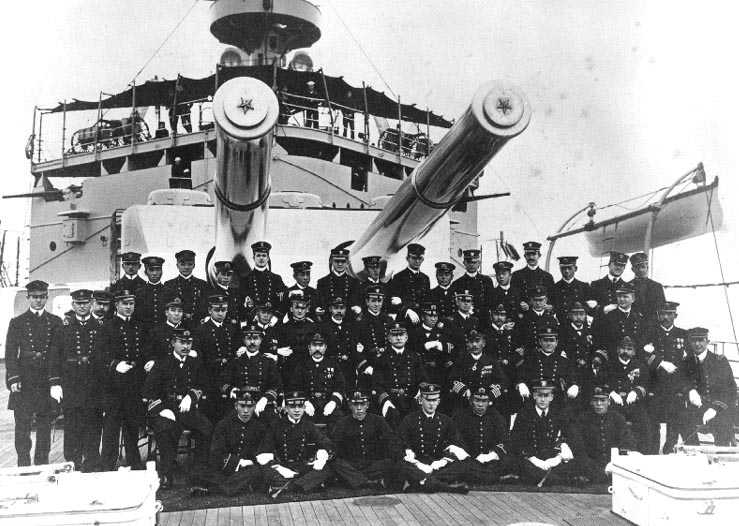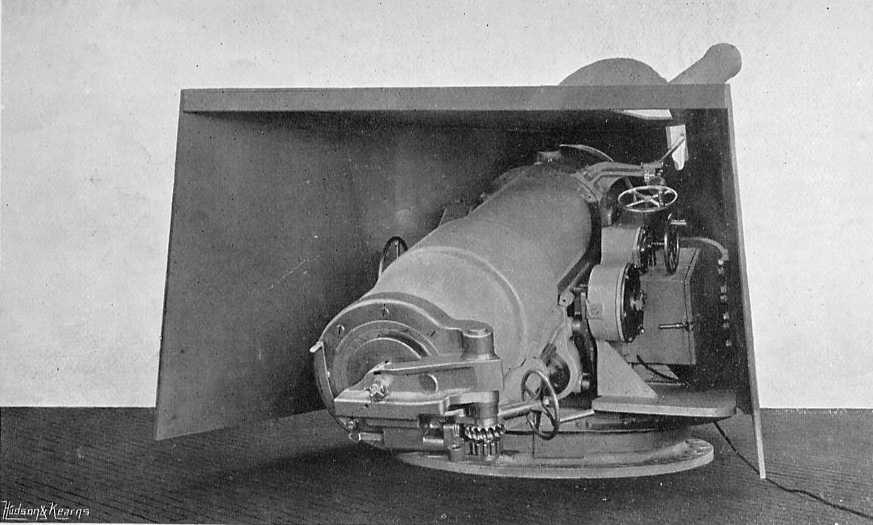 Data from:
"Naval Weapons of World War Two" and "The Battle of Tsu-Shima" articles in "Warship Volume II" all by John Campbell
"Japanese Cruisers of the Pacific War" by Eric Lacroix and Linton Wells II
"British Battleships 1860 - 1950" by Oscar Parkes
Other:
US Army Report "Survey of Japanese Seacoast Artillery, 1946"
"Navy and Army Illustrated Annuals, Volume VI - 1898"
Special help from Dave Perkins
01 August 2006

Benchmark

27 May 2012

Updated to latest template

29 June 2012

Added picture of Asuma, removed photograph of Adzuma, added gun details

20 December 2015

Added new photograph of Adzuma