Russia / USSR
130 mm/70 (5.1") AK-130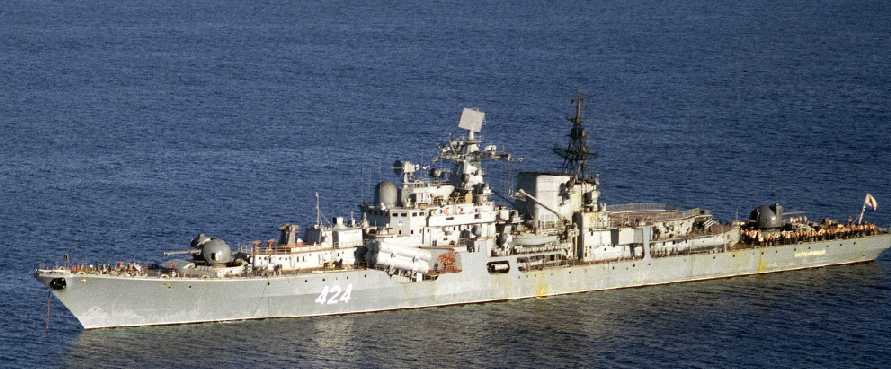 The AK-130 is one of the most powerful gun systems used in the world today and is a fully automatic, dual-purpose weapon. Design work was started by the PO Arsenal in 1967 on a single gun version designated as A-217. However, the required rate of fire of 60 rounds per minute was not reached during trials, so it was decided to switch to a twin mounting. The new system with a factory designation ZIF-94 used the same barrel and large number of components from the A-217.
The mountings are controlled by MP-184 Fire Control Radar Systems, which include a 2-band radar, low light TV, laser designator, system for selecting moving targets and an ESM system. This system has a range of 75 km (41 nm). The system provides the integration of all of the shipboard radars, exact measurement of all parameters of movement for all air, sea and land targets, exact bearing to the target, correction of shooting by splashes and automatic tracking of shells.
The mounts are triaxially stabilized and the barrels are liquid cooled.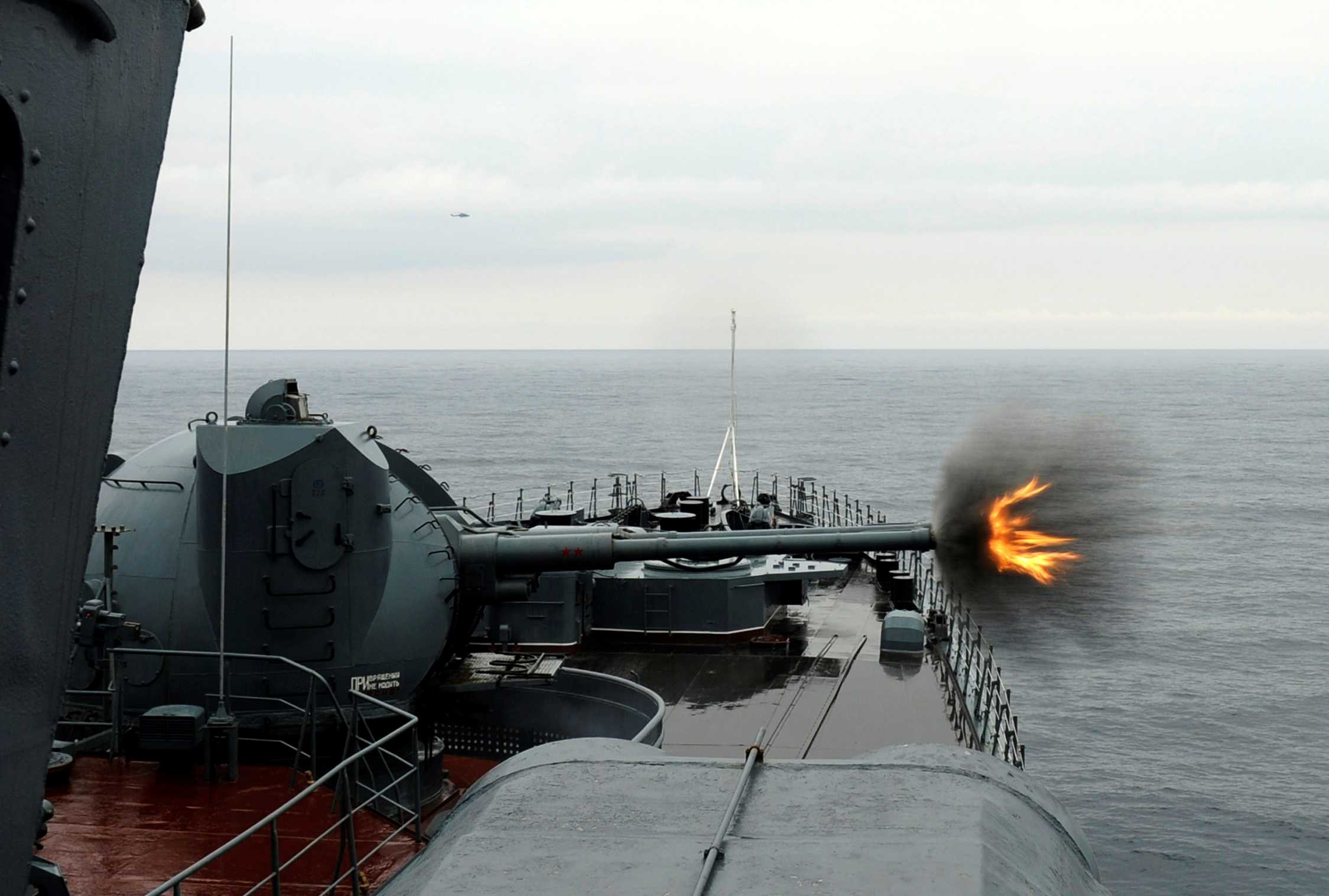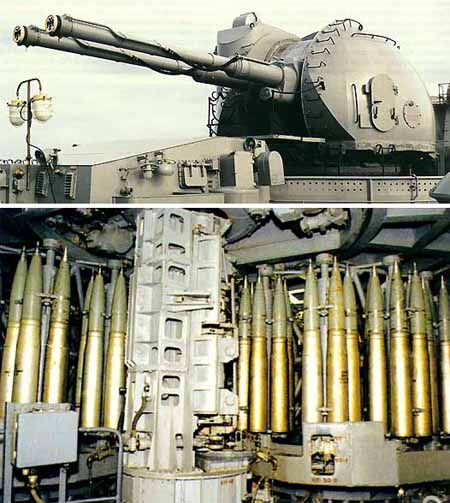 Data from:
"The Naval Institute Guide to World Naval Weapon Systems 1991/92" by Norman Friedman
"Entsiklopedia Otechestvennoi Artillerii" (Encyclopedia of Fatherland [Russian] Artillery) by A.V. Shirokorad
Other:
Special help from Vladimir Yakubov and Leo Fischer
19 November 2008

Benchmark

30 August 2011

Added picture of Admiral Chabanenko

14 November 2013

Corrected typographical errors