Russia
8"/35 (20.3 cm) Pattern 1885
203 mm/35 (8") Pattern 1885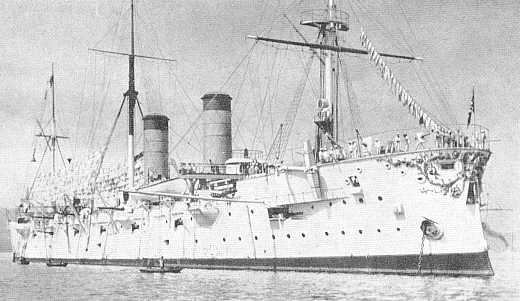 These guns were designed by Brink, at the time the leading designer of Russian guns. They were used on armored cruisers and gunboats of the 1880s.
The first gun was made in 1886 and by 1887 a total of 29 had been ordered. As was the custom of the time, after their removal from ships in 1904-05, these guns were turned over to the Army for use as coastal defense guns. Some were still in use during World War I.
Constructed of an inner tube, barrel and three rows of hoops. The breech mechanism was pneumatically operated.
Data from:
"Entsiklopedia Otechestvennoi Artillerii" (Encyclopedia of Fatherland [Russian] Artillery) by A.V. Shirokorad
Special help from Vladimir Yakubov