Russia / USSR
85 mm/52 (3.3") 90-K
85 mm/52 (3.3") 92-K
85 mm/52 (3.3") MK85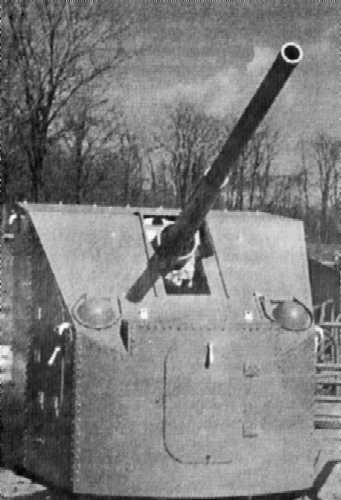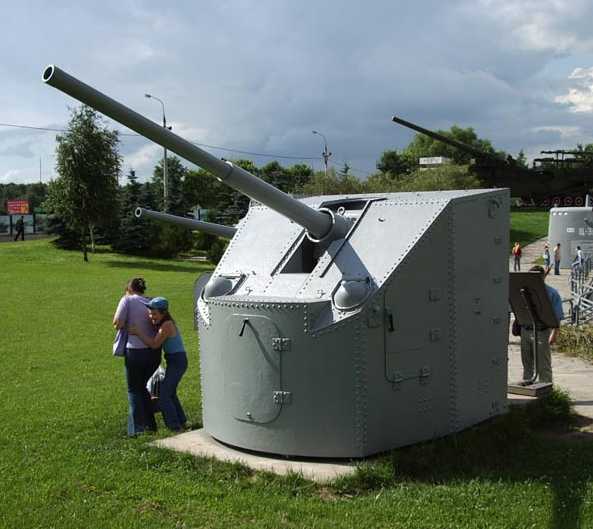 This weapon was created by mounting the Army 85 mm/52 (3.3") Pattern 1939 AA gun on the 34-K 76.2 mm (3") gun mount, with testing taking place from June to August 1941. The same gun was used on the T-34/85 tanks as ZIS-S-53. Production of the naval version started in 1942 at Factory No. 8 in Sverdlovsk with four guns being completed that same year. Curiously, this mounting was not officially accepted into service until June 1946. A total of 320 guns were made at Sverdlovsk from 1942 until 1949. Production was then transferred to Factory No. 92 in Gorky, where another 284 mounts were made during the 1950s. By 1991 thirty-seven 90-K mounts were still on hand in the Soviet Navy.
In 1946 a twin mount was created by placing two 90-K barrels in one cradle and this was accepted into service in December 1946 as 92-K. Between 1946 and 1953 some 102 of these twin mounts were built. These mountings were controlled by Soyuz-30bis system.
In 1944 a single turret mount MK-85 was created by TsKB-34. The turret was designed for use on the River gunboats, but was also used on some of the Pr.30bis destroyers. The mount was accepted into service in 1946 and was in production from 1946 to the mid 1950s. The turret was similar in construction to the contemporary tank turrets and used the ZIS-S-53 tank gun (similar to the 90-K gun) but modified for high angle firing.
Now obsolescent, this gun is still used on unmodified Skoryy class destroyers and on PRC small craft such as Kronstadt-type submarine chasers.
Construction consists of barrel, lose liner, breech casing and breech mechanism. The breech is vertical blade type, with spring-type semi-automatics. The 1942 project envisioned using electrical firing mechanisms, but they were never installed and the guns operated in manual mode throughout its service.
Data from:
"The Naval Institute Guide to World Naval Weapon Systems 1991/92" by Norman Friedman
"Sovetskie Boevye Korabli 1941-45: IV Vooruzhnie" (Soviet Warships 1941-45: Volume IV Armament) by A.V. Platonov
"Entsiklopedia Otechestvennoi Artillerii" (Encyclopedia of Fatherland (Russian) Artillery) by A.V. Shirokorad
Special help from Vladimir Yakubov