Spain
38.1 cm/45 (15") Model 1926
Vickers-Armstrong 15"/45 (38.1 cm) Mark B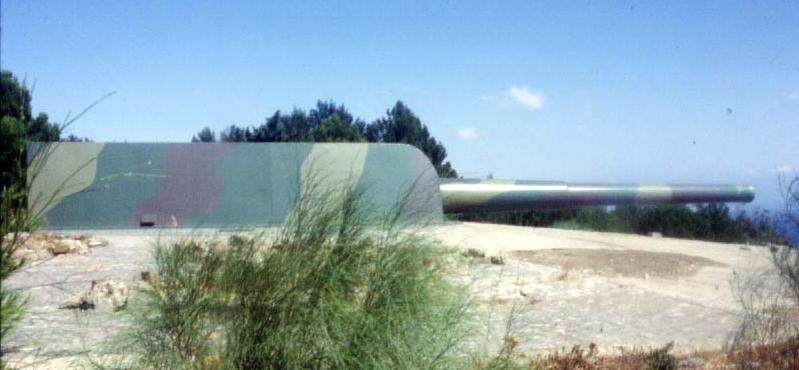 A Vickers-Armstrong design originally intended for the Brazilian battleship Riachuelo, which was cancelled in 1914. Between 1929 and 1935, Spain purchased eighteen of these guns for use as coastal artillery where they were employed in active batteries for about seventy years.
A total of four guns still survived in 2005 with three of these in working condition. As modernized at the time, these emplacements were equipped with radar, infrared and laser range finders for fire control.
On 24 September 2008, the sole remaining gun still in working condition was fired for the last time and then placed into inactive reserve. Thus ended the era of large-caliber naval weapons in active service.
Constructed of A tube, three B tubes, C tube and jacket with a short breech ring, shrunk collar and breech bush screwed into the jacket.
Designation
Vickers-Armstrong: 15"/45 (38.1 cm) Mark B
Spain: 38.1 cm/45 (15") Model 1926
Ship Class Used On
Brazil: Riachuelo (cancelled in 1914)
Spain: Coastal Artillery
Date Of Design
1912 (?)
Date In Service
1929
Gun Weight
86.9 tons (88.3 mt) including BM
Gun Length oa
695.7 in (17.671 m)
Bore Length
N/A
Rifling Length
N/A
Grooves
76
Lands
N/A
Twist
N/A
Chamber Volume
21,655 in3 (355 dm3)
Rate Of Fire
about 2 rounds per minute
Type
Bag
Projectile Types and Weights
APC: 1,951 lbs. (885 kg)
HE: 1,951 lbs. (885 kg)
Bursting Charge
APC: about 40 lbs. (18 kg)
Projectile Length
APC: about 55.9 in (142.0 cm)
HE: about 67.0 in (170.2 cm)
Propellant Charge
432 lbs. (196 kg)
Muzzle Velocity
APC: 2,500 fps (762 mps)
HE: N/A
Working Pressure
19 tons/in2 (3,000 kg/cm2)
Approximate Barrel Life
N/A
Ammunition stowage per gun
N/A
Range with 1,951 lbs. (885 kg) APC Shell

| Elevation | Distance |
| --- | --- |
| 40 degree | 39,390 yards (35,100 m) |
Designation
Single Coastal Defense Mountings
Weight
223 tons (227 mt)
Elevation
-5 / +40 degrees
Rate of Elevation
N/A
Train
300 degrees total
Rate of Train
N/A
Gun Recoil
N/A
Loading Angle
Power-ramming: +13 degrees
Hand-ramming: +0 degrees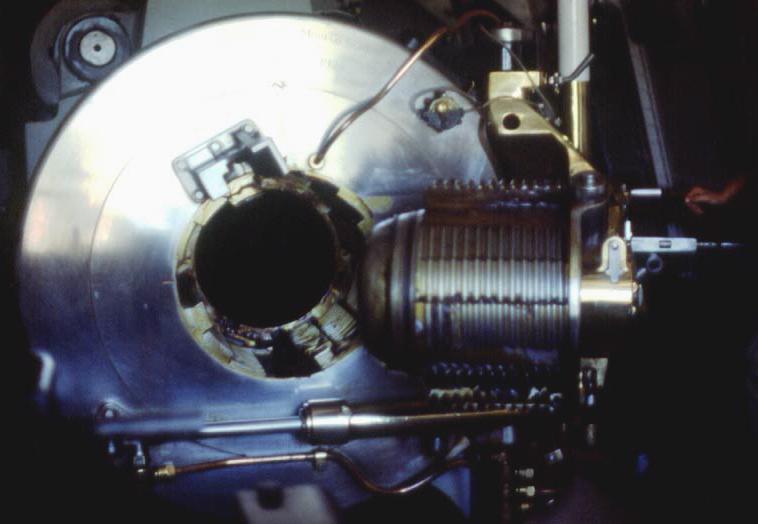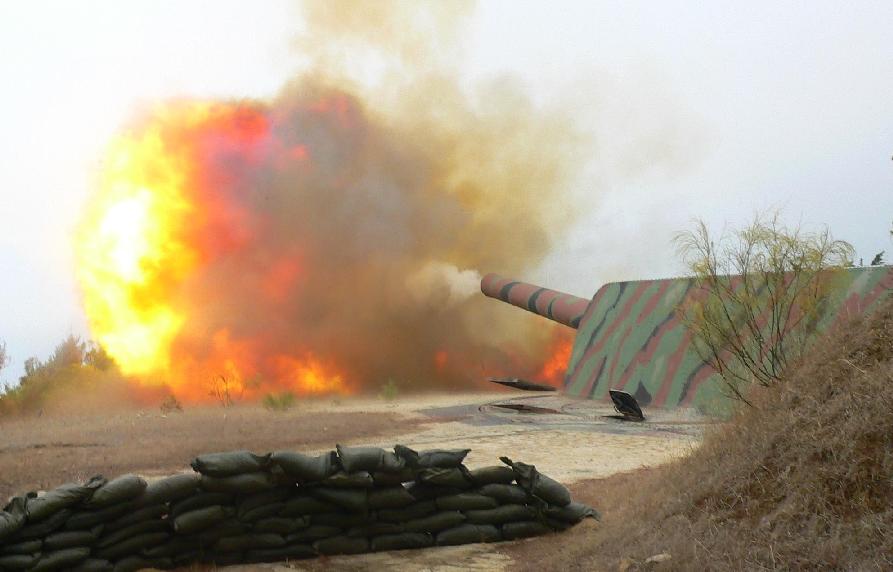 "Naval Weapons of World War Two" by John Campbell
---
Special help from Javier Villarroya del Real
15 October 2008 - Benchmark
18 February 2012 - Updated to latest template
15 April 2015 - Fixed link
02 December 2015 - Changed Vickers Photographic Archive links to point at Wayback Archive
05 February 2021 - Converted to HTML 5 format