Sweden
40 mm L/43 ubåtsautomatkanon Model 1932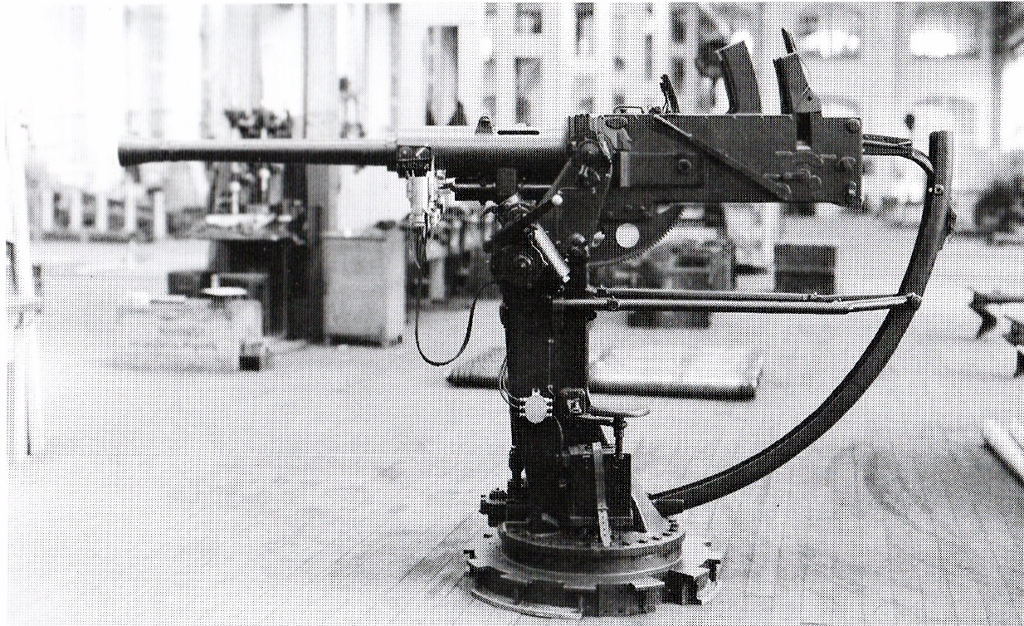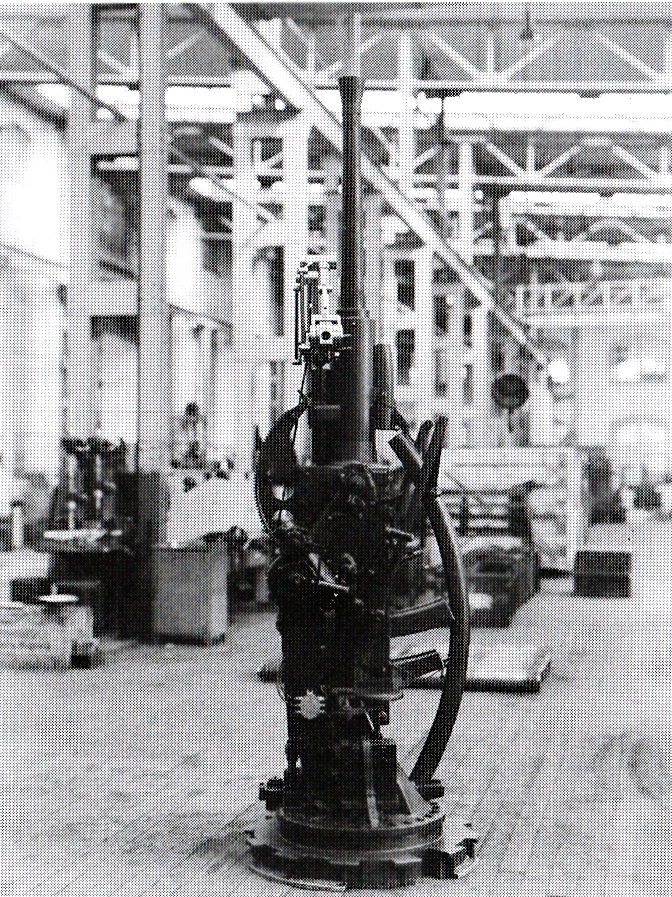 One of the famous Bofors automatic cannons, the 40 mm L/43 ubåtsautomatkanon Model 1932 (submarine automatic cannon) was developed from an early version of the Bofors 40 mm L/60 but with a shorter barrel and modified for submarine use. The gun and mounting was designed to be lowered into a water-proof tubular compartment under the decking for stowage. This was accomplished by elevating the gun to 90 degrees and then folding the fire-control handles and spent-cartridge chute up against the gun as can be seen in the photographs at right.
This weapon used the same ammunition as did the 40 mm L/60 gun but with a reduced propellant load.
The Royal Swedish Navy used only the single folding mount on submarines. The last Swedish submarine armed with this gun was decommissioned in 1966.
A Note on Sources: "The Bofors Gun" by Gander says that two non-folding single and two twin L/43 mounts were exported to Poland, but a review of Polish documents and museum pieces by Maciej Tomaszewski has not found any evidence that Poland received any L/43 guns, all seem to be L/60 guns. Gander states that L/43 guns were used on the Polish destroyer Blyskawica but a long Email discussion with Maciej Tomaszewski and examination of Polish pre-war photographs has convinced me that Blyskawica was always armed with L/60 guns. Gander also states that Blyskawica was possibly rearmed with British Bofors guns, but the mounts on her were built by Bofors as Serial Numbers 5 and 6, which would seem indicate that they were early production units from the Bofors factory which would be consistent with their delivery to Poland during 1934. Some of this confusion may be the result of how Bofors marked their documentation. Blueprints for components that could be used for either the L/43 or the L/60 guns often showed both designations in the title block or directly adjacent to it as can be seen in the photographs below.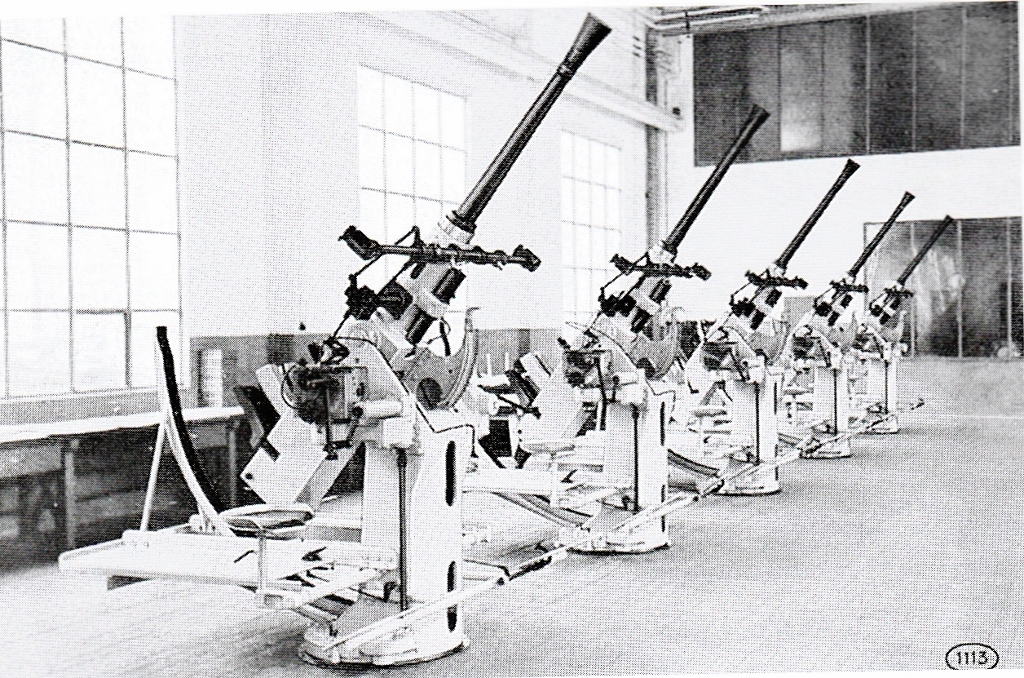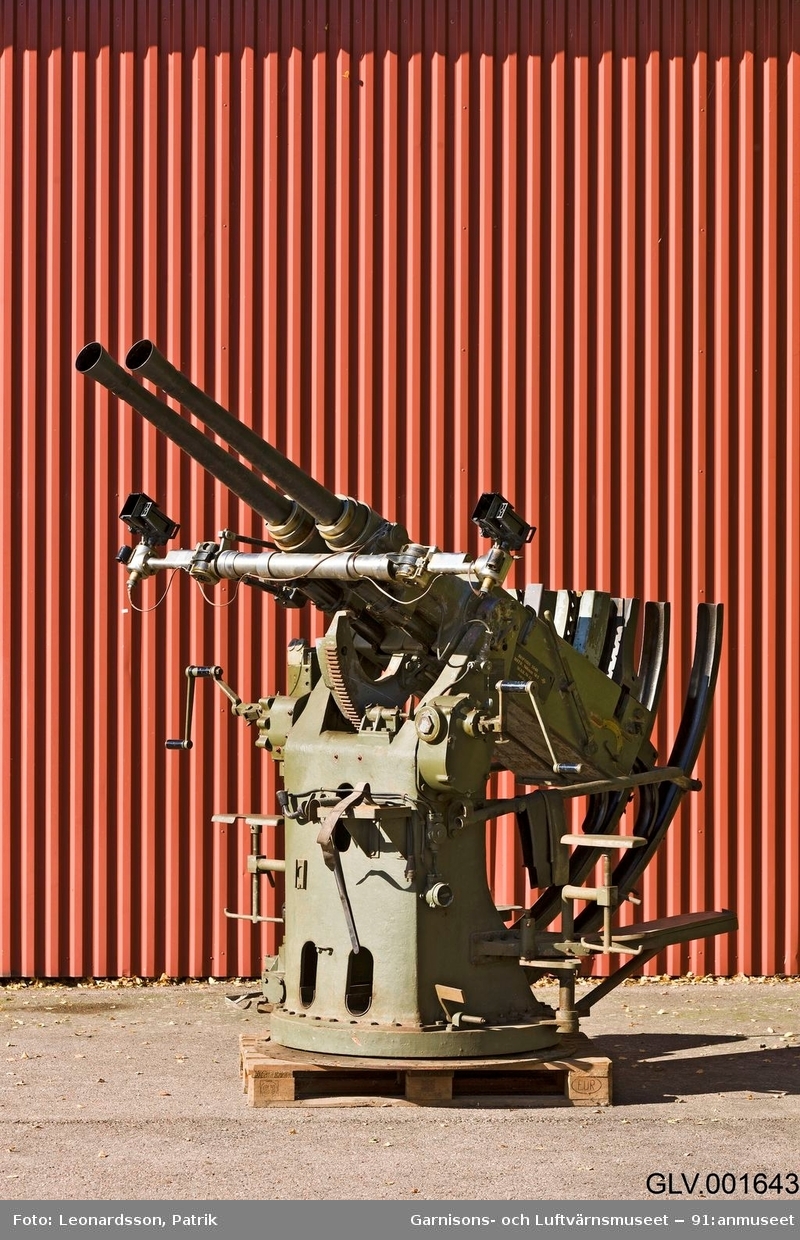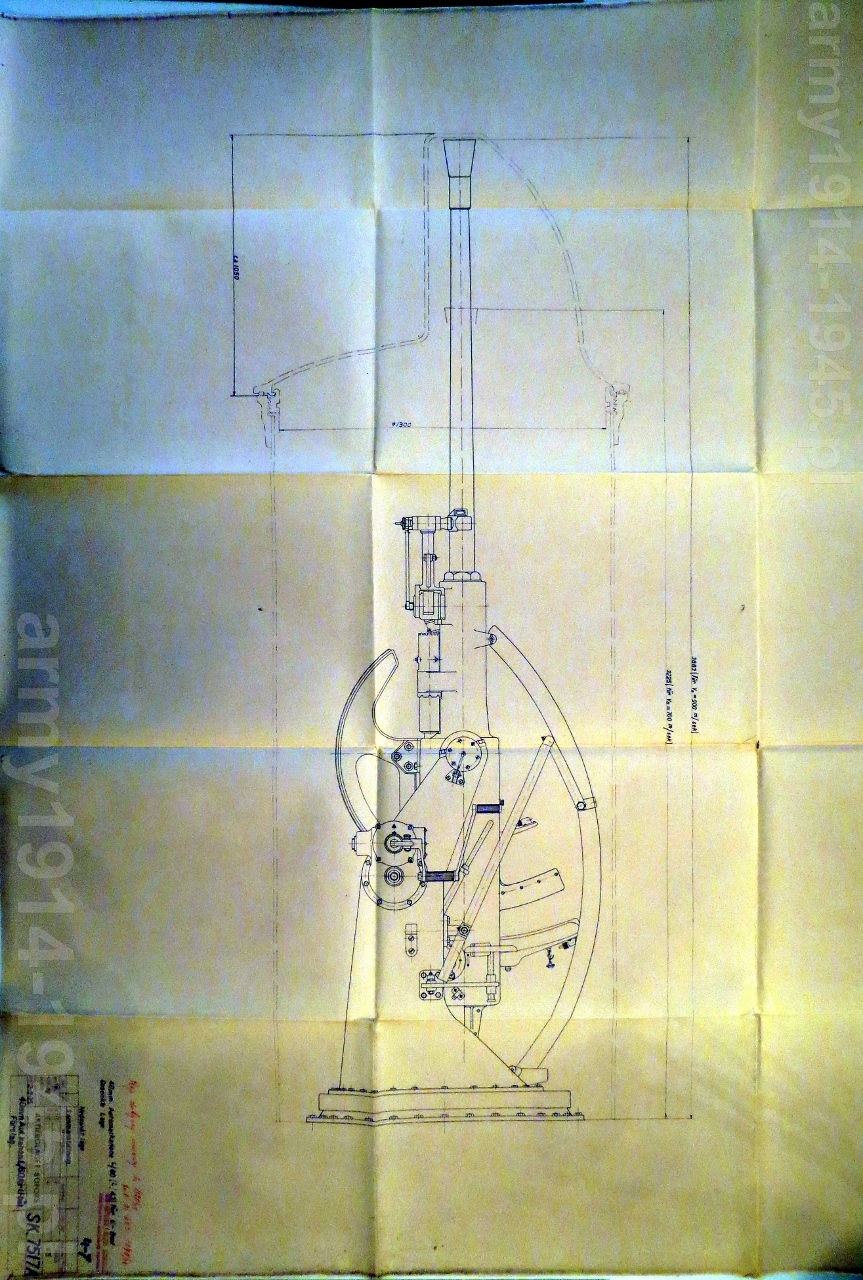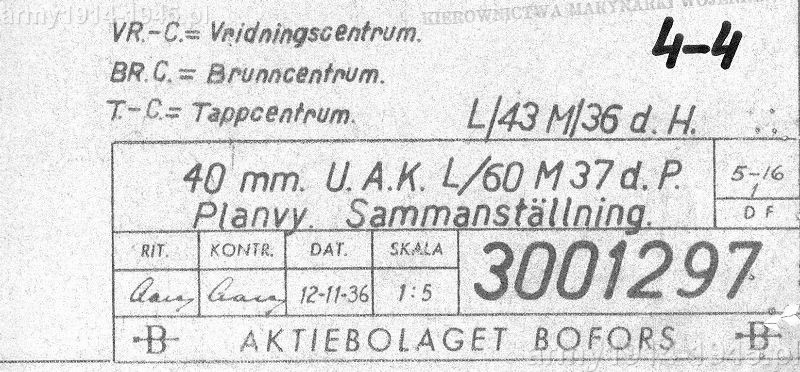 "The Bofors Gun" by Terry J. Gander
---
Special help from Maciej Tomaszewski of Army 1914-1945
30 December 2017 - New datapage
05 March 2018 - Converted to HTML 5 format and added photograph of Polish guns
21 June 2018 - Added information on guns supplied by Bofors to Poland
12 August 2018 - Added sketches of L/43 submarine mount and blueprint title block
11 September 2018 - Added photograph of twin mount