United States of America
1-pdr (0.45 kg) [1.46" (37 mm)] Marks 1 through 15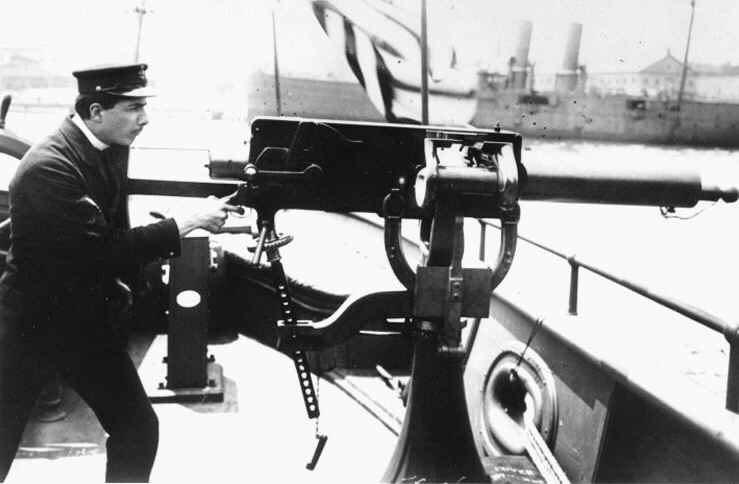 The earliest of these weapons was the Sponsell Gun, manufactured by Pratt and Whitney which had a vertically sliding breech block. No Mark number was assigned to this gun. Mark 1 was the Hotchkiss light, short Mark 1 gun on a non-recoil mount. Mark 1 Mod 1 was the Hotchkiss light, long Mark 2 gun on a recoil mount. Both of these Mark 1 guns were produced in different lengths, making it difficult to assess performance.
Mark 2 was a Driggs-Schroeder heavy Mark 1. Mark 3 was the Hotchkiss heavy, long Mark 1 gun. Mark 4 was the Driggs-Schroeder heavy, long Mark 2. Mark 5 was the Hotchkiss heavy Mark 2.
Mark 6 was the heavy machine cannon which was used as an anti-aircraft gun during World War I. It was originally the Maxim-Nordenfeldt heavy, automatic Mark 1 and entered service just before the Spanish-American War. This gun used a water-jacket. Mark 7 was similar but had a shorter barrel.
Mark 8 was the Hotchkiss heavy, semi-automatic Mark 3. Mark 9 was the Maxim-Nordenfeldt light, automatic Mark 1. Mark 10 was a rapid-fire aircraft gun with a Hotchkiss-type breech. Mark 11 was a Hotchkiss-type line-throwing gun. Mark 12 was a monobloc gun with a Driggs sliding and rotating drop breech block. Mark 13 a Mark 5 with monobloc rather than built-up construction. Mark 14 was a Baldwin design manufactured by Poole during World War I and was an automatic gun with a flexible mount. The Mark 15 was similar but used a much larger cartridge for a higher muzzle velocity.
Many automatic guns were remounted as anti-aircraft weapons during World War I.
The data that follows is specifically for the Hotchkiss 40 gun unless otherwise noted.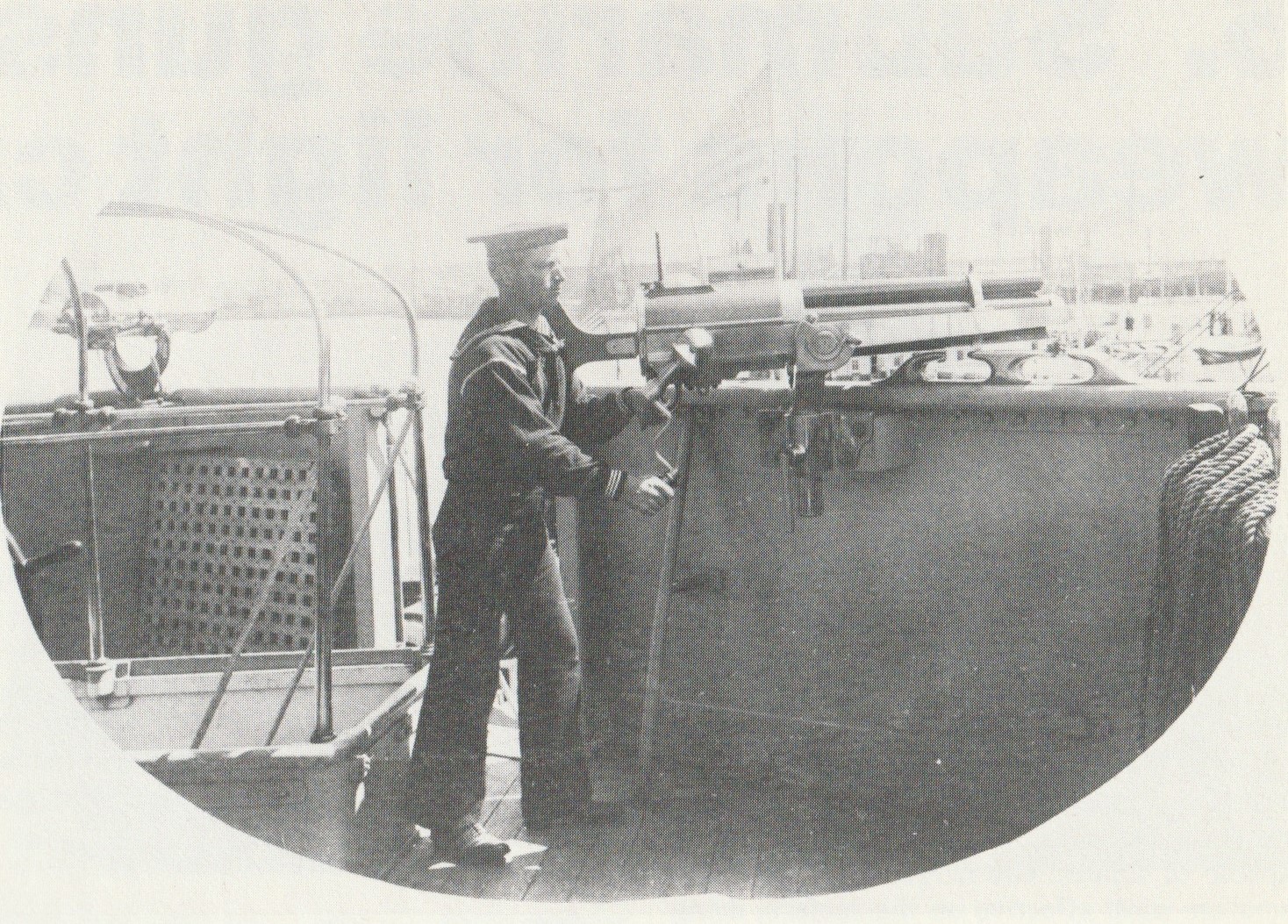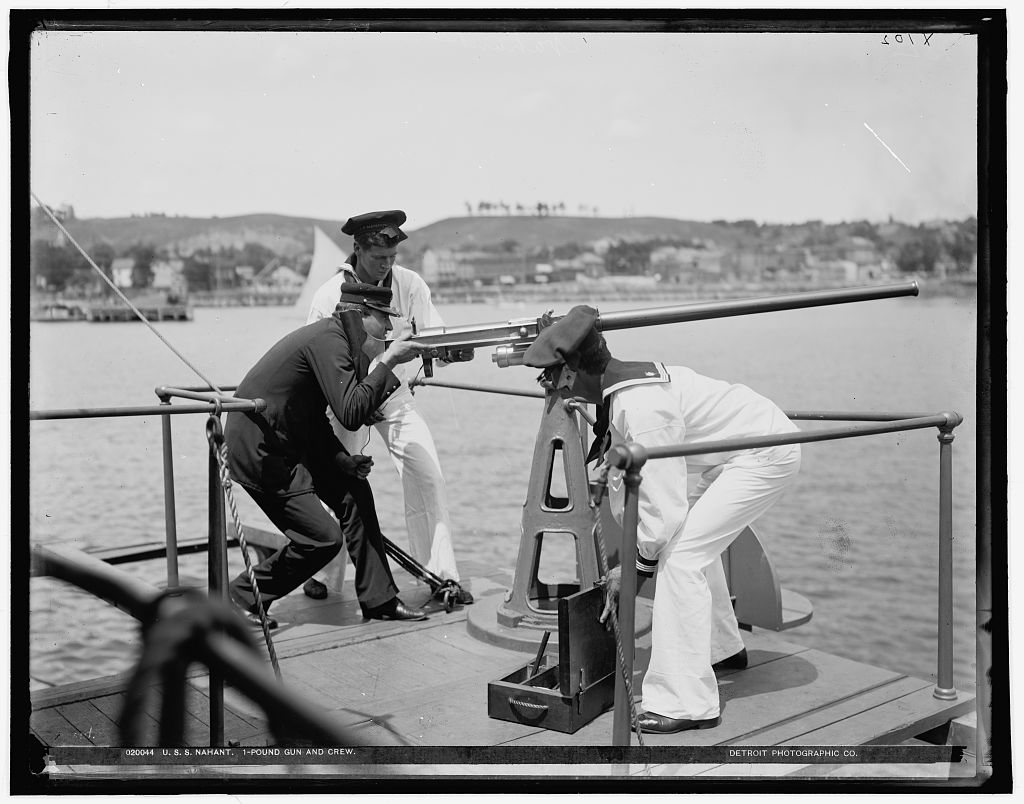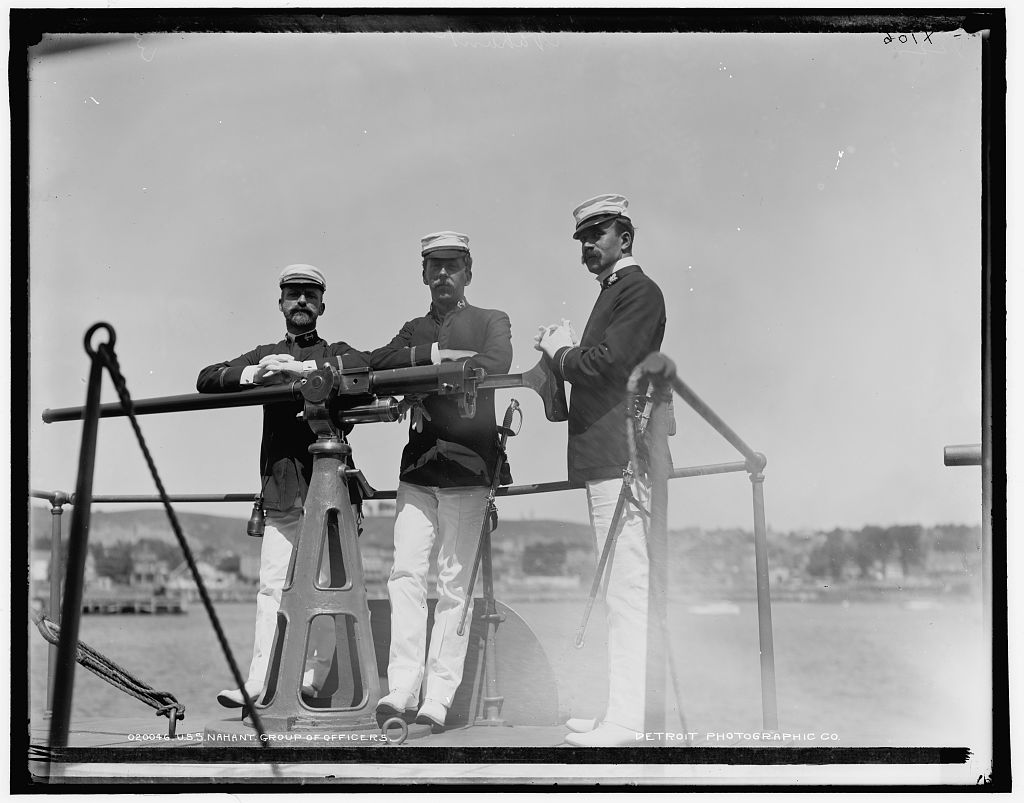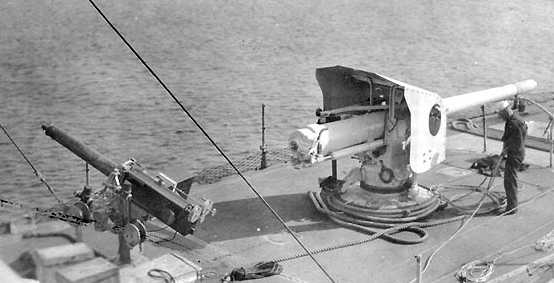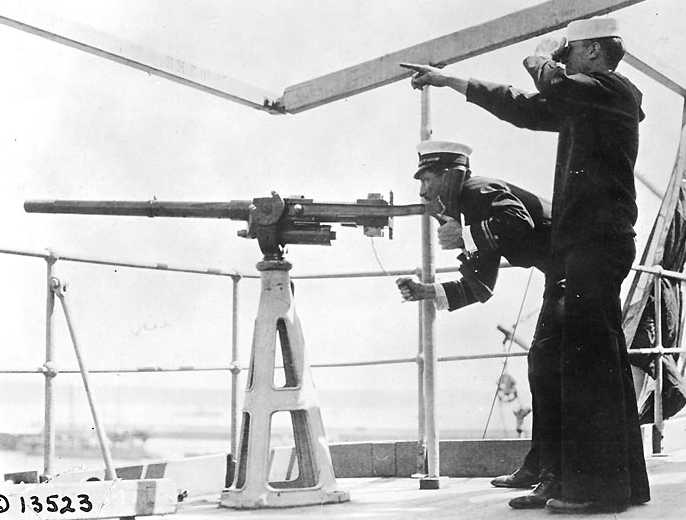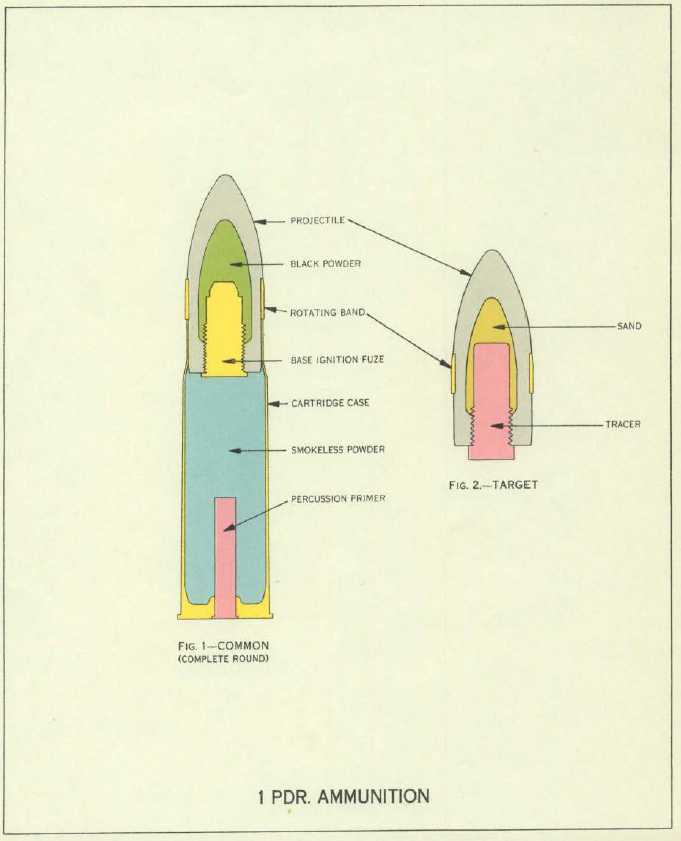 Data from:
"Naval Weapons of World War Two" by John Campbell
"US Naval Weapons" by Norman Friedman
"A Treatise on Rifling of Guns" by Carl F. Jeansén
Other:
"Range and Ballistic Tables 1935" by U.S. Department of Ordnance and Gunnery
"Ammunition: Instructions for the Naval Service: Ordnance Pamphlet 4 - May 1943" by Department of the Navy
"U.S. Explosive Ordnance: Ordnance Pamphlet 1664 - May 1947" by Department of the Navy
Websites:
Special help from Leo Fischer
15 August 2008

Benchmark

14 January 2011

Added data reference. Added cutaway sketch