United States of America
3"/23.5 (7.62 cm) Marks 4 and 14
3"/23 (7.62 cm) Marks 7, 9, 11 and 13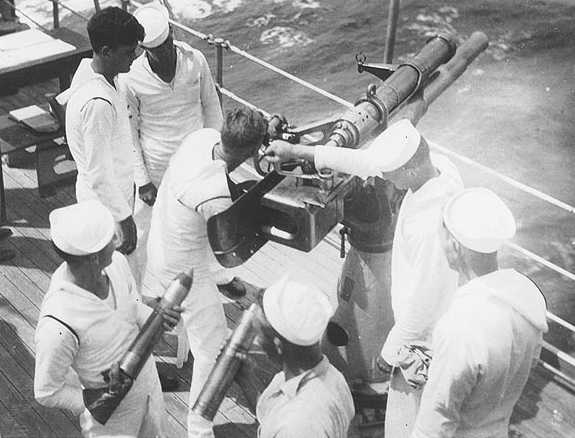 A series of low powered weapons originally designed as boat and landing guns. Mark 4 was a Bethlehem Steel design with a side-swing carrier breech block. Mark 7 was Erhardt-type landing gun built by the American-British Manufacturing Company with a horizontally-sliding breech block. The Mark 9 was a monobloc Bridgman "wet" gun designed for submarines and used a vertically-sliding breech block. This mark was used in a special retractable mount, as can be seen in the photographs below. Mark 9 Mod 0 was a built-up gun while Mod 1 was a monobloc design. Mark 11 a similar design used as a landing gun and built by Bethlehem with a vertically-sliding breech block. Mark 13 was a boat gun built by Driggs with a semi-automatic horizontally-sliding breech block. The Mark 14 was a boat gun adapted by the Poole Engineering and Machine Company during World War I as an AA gun for destroyers. Mark 14 Mod 1 was used aboard patrol craft and had a muzzle blast reducer and a breech counterweight.
Landing guns were mounted on mobile carriages, each gun being provided with a limber for the transport of ammunition. Some guns were given AA mountings during World War I and then used on flush-deck destroyers. Many guns remained in service on these destroyers until the middle of World War II.
About 80 guns were supplied to Britain during World War II, mainly on Lend-Lease ships.
All guns fired fixed ammunition and had similar ballistics, but were of differing construction, the early guns being of the built-up type while the latter were of monobloc construction. The built-up guns consisted of a multi-tube, forged-steel barrel, with one hydraulic recoil cylinder located above the barrel, and one hydropneumatic counter-recoil cylinder located beneath the barrel.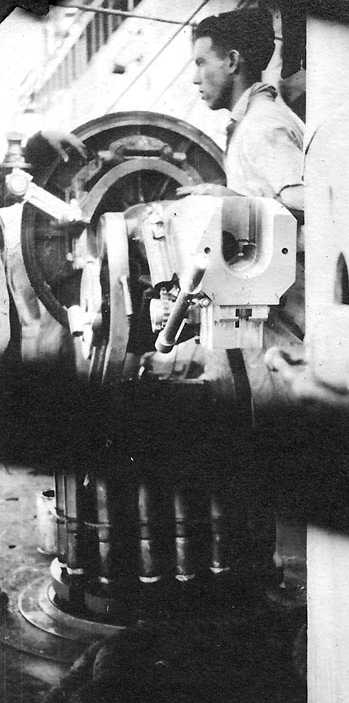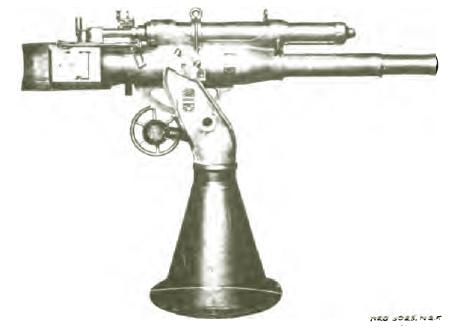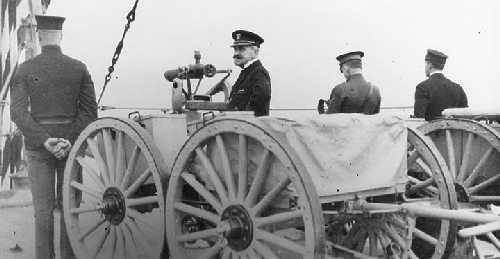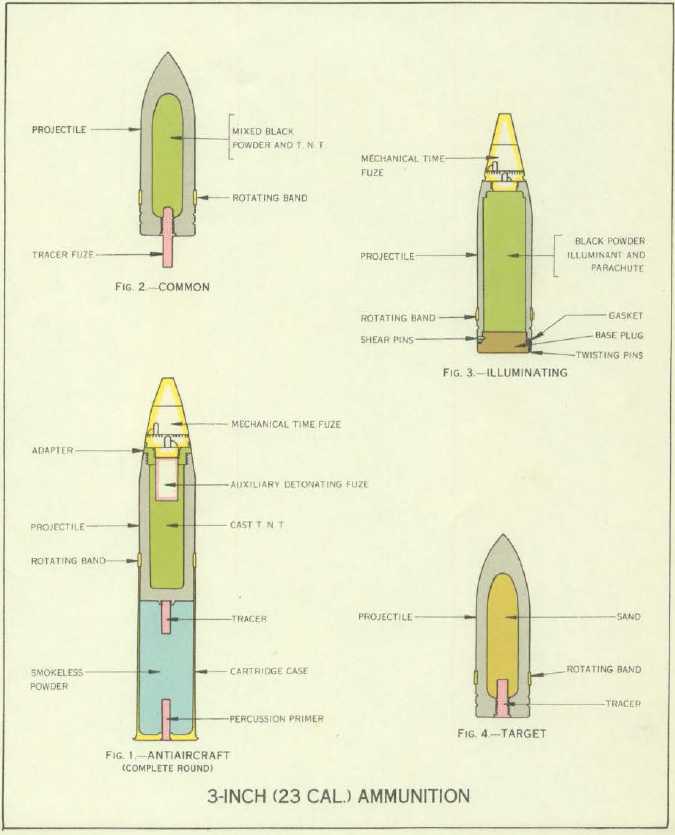 Data from:
"Naval Weapons of World War Two" by John Campbell
"US Battleships: An Illustrated Design History" and "US Naval Weapons" both by Norman Friedman
"A Treatise on Rifling of Guns" by Carl F. Jeansén
USN publications:
"Navy Ordnance Activities: World War 1917-1918" by Navy Dept, United States, Bureau of Ordnance
"Ammunition: Instructions for the Naval Service: Ordnance Pamphlet 4 - May 1943" by Department of the Navy
"U.S. Explosive Ordnance: Ordnance Pamphlet 1664 - May 1947" by Department of the Navy
Websites:
Special help from Leo Fischer
31 May 2008

Benchmark

14 January 2011

Added data reference. Added cutaway sketch.