United States of America
40 mm Mark 19 Grenade MG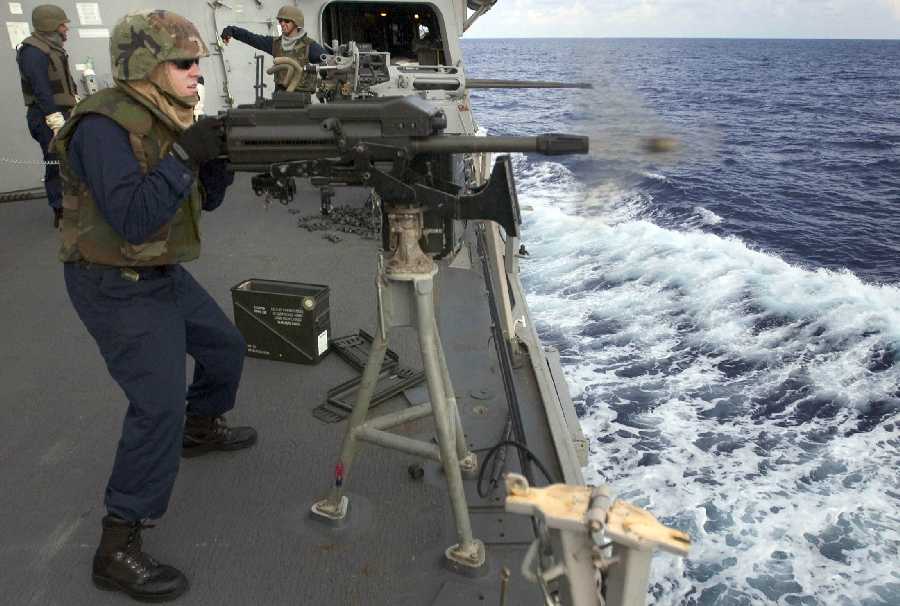 Automatic grenade launcher developed by the Navy for Riverine Craft and used today mainly as a close-in weapon against small boats.
Quoting from FM 3-22.27: "Although the MK 19 is a recent entry into the Army's inventory, development began in 1963. The first version was a hand-cranked, multiple grenade launcher called the MK 18. In 1966 the need for more firepower inspired the development of a self-powered 40-mm machine gun called the MK 19, MOD 0. This model was neither reliable nor safe enough for use as a military weapon system. Product improvements begun in 1971 resulted in the 1972 MOD 1, of which only six were produced. The MOD 1 performed effectively in Navy riverine patrol craft and broader applications for the MK 19 were found. In 1973 the Navy developed the MOD 2, which featured improved reliability, safety, and maintainability. In 1976 a complete redesign resulted in the MK 19, MOD 3, which the Army adopted in 1983. The Army now uses the MK 19 within the tactical environment for defense, retrograde, patrolling, rear area security, urban operations, and special operations."
Designation
40 mm Mark 19 Mod 3 Grenade MG
First Ship Class Used On
Patrol Boats
Date Of Design
Mod 3: 1976
Date In Service
Mod 3: 1977
Gun Weight
72.5 lbs. (32.9 kg)
Gun Length oa
43.1 in (1.095 m)
Bore Length
85.6 in (2.175 m)
Rifling Length
N/A
Grooves
N/A
Lands
N/A
Twist
N/A
Chamber Volume
N/A
Rate Of Fire
Cyclic: 325 - 375 rounds per minute
Rapid: 60 rounds per minute
Sustained: 40 rounds per minute
Mean rounds between failure exceeds 20,000 rounds.
Type
Fixed
Weight of Complete Round
11.6 oz (0.33 kg)
Projectile Types and Weights
M430 HE-DP - N/A
(anti-armor and anti-personnel)
Bursting Charge
1.6 oz (45 g) RDX
Projectile Length
N/A
Complete Round: 4.4 in (11.2 cm)
Propellant Charge
N/A
Cartridge
40 x 53 mm
Muzzle Velocity
794 fps (242 mps)
Working Pressure
N/A
Approximate Barrel Life
(see Note 3)
N/A
Ammunition stowage per gun
62 rounds in M548 metal container
42 rounds in PA120 metal container
The M383 round originally issued for these weapons is obsolescent and rarely found in active units.
Warhead does not arm until it has traveled about 20 to 33 yards (18 to 30 m). M430 has an anti-personnel radius of 17 yards (15 m).
Ranges of AP projectiles

| Elevation | Range |
| --- | --- |
| Effective Range @ 15 degrees at point target | 1,650 yards (1,500 m) |
| Maximum Range @ 25 degrees at area target | 2,240 yards (2,050 m) |
| | |
| --- | --- |
| Designation | Single: N/A |
| Weight | Gun and cradle: 99 lbs. (44.9 kg) |
| Elevation | 0 / +70 degrees |
| Rate of Elevation | Manual operation, only |
| Train | 360 degrees |
| Rate of Train | Manual operation, only |
| Gun Recoil | N/A |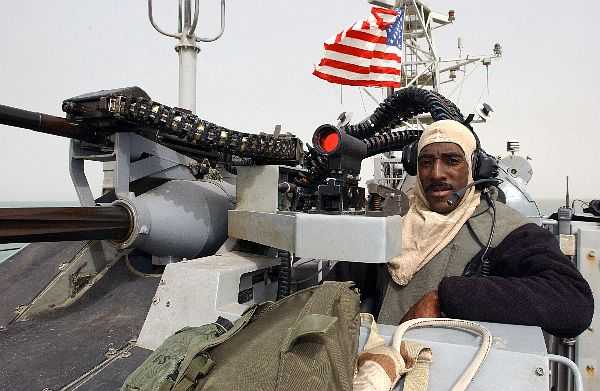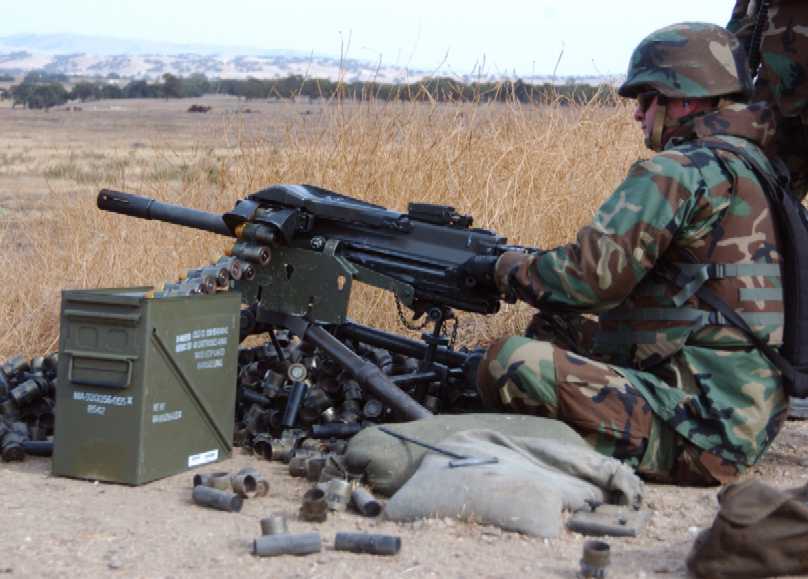 Updated 22 December 2006 - Benchmark
04 August 2016 - Converted to HTML 5 format