United States of America
4.7"/50 (12 cm) Mark 3 Armstrong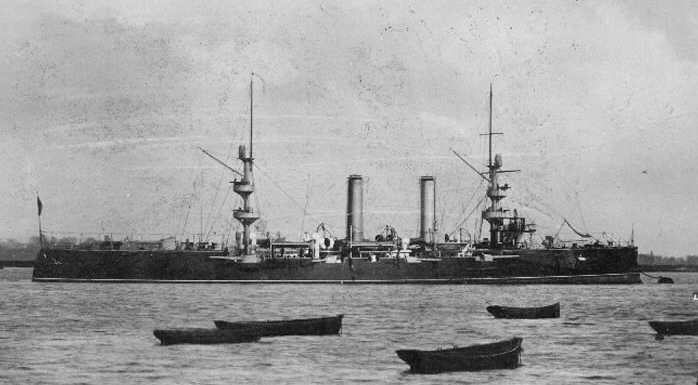 In 1895, the Brazilian Navy ordered four cruisers from the British firm of Armstrong, Mitchell and Co., Newcastle-on-Tyne. Brazil took delivery of only one of these, Almirante Barroso, while another was sold to Chile and renamed Ministro Zenteno. In March 1898 the remaining two were sold to the USA, which was interested in obtaining them in order to prevent their sale to Spain.
As a result of this purchase, eight 4.7"/50 (12.7 cm) Armstrong/Elswick guns wound up in USN service where they were designated as the Mark 3. These guns were not well liked in the USN as they used non-standard ammunition and spare parts. For those reasons, in 1903 they were replaced on the two cruisers with 5"/50 (12.7 cm) guns. In 1907 the removed guns were emplaced in the Philippines on Grande Island and at the mouth of the harbor at Subic Bay. One gun made its way back to Britain where it was used on the armed yacht HMS Eileen during World War I.
Constructed of tube, jacket, four hoops and was hooped from breech to muzzle. Actual bore length was 48.9 calibers. Known as "large case" guns, apparently to distinguish them from earlier "small case" guns, described below.
Nomenclature Notes: The USN purchased two 4.7"/47 (12 cm) Mark 1 and one 4.7"/42 (12 cm) Mark 2 "small case" guns from Vickers & Sons in the 1890s, apparently for evaluation purposes. There were two other 4.7" (12 cm) guns, designated as Mark 4 and apparently obtained shortly after 1906, but no details survive. All of these guns were "surveyed and condemned" sometime prior to 1924. The USN also purchased a number of 4.7"/27.5 (12 cm) Model 1906 M.I. land guns for the Marines. The US Army purchased similar guns for use in the "Endicott" series of Coastal Fortifications.
Actual bore diameter of all British 4.7" guns was 4.724" (12 cm).
The details that follow are specifically for the 4.7"/50 (12 cm) Mark 3 guns as used in USN service, but the guns on Brazilian and Chilean ships should be identical.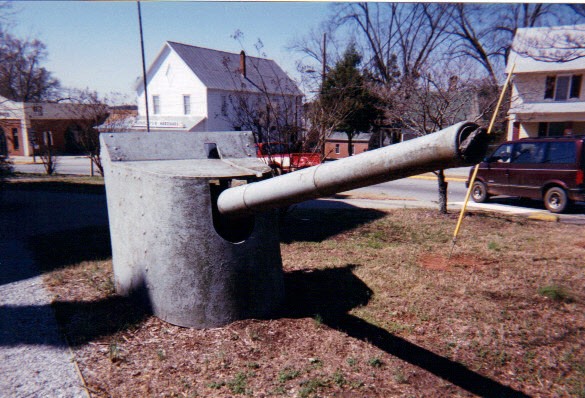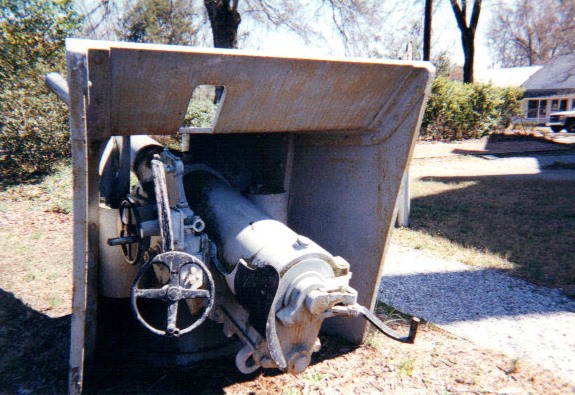 Data from:
"British Naval Guns 1880-1945 No 15" article in "Warship Volume IX" by John Campbell
"US Naval Weapons" and "US Cruisers: An Illustrated Design History" both by Norman Friedman
"Seacoast Fortifications of the United States: An Introductory History" by Emanuel Raymond Lewis
Other:
Letter published in "Warship International" No. 2, 1986 by Nelson H. Lawry
"United States Naval Guns: Their Marks and Modifications" Ordnance Pamphlet No. 127, December 1916, Second Revision June 1924
Websites:
24 January 2008

Benchmark

03 January 2008

Corrected number of Mark 3 guns in US service

30 April 2013

Added pictures of Danielsville