United States of America
5"/50 (12.7 cm) Marks 5 and 6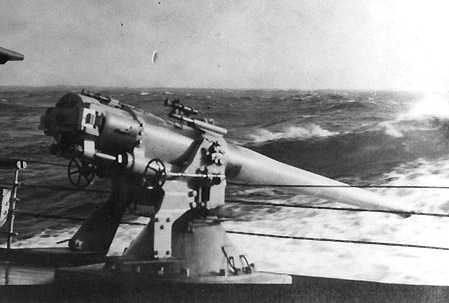 This was the first USN long-barrel 5-inch (12.7 cm) gun and was used as the secondary battery on battleships and cruisers in the early part of the twentieth century. It was considered to be an interim design and was later replaced on new construction by the more powerful 5"/51 (12.7 cm).
During World War II, these guns were used to arm some cargo ships, store ships and unclassified auxiliaries (IX). They were also used in emergency coastal defense batteries.
The Mark 5 was a built-up gun while the Mark 6 was to a simpler design, replacing the earlier gun's jacket, chase hoop and locking ring with a single jacket. Both Marks used a side-swinging Welin breech block with Vickers breech mechanisms.
Designation
Weight
Mark 9: 20,400 lbs. (9,253 kg)
Mark 12: 18,700 lbs. (8,482 kg)
Elevation
Mark 9: -10 / +15 degrees
Mark 12: -10 / +25 degrees
Elevation Rate
Manual operation, only
Train
about +150 / -150 degrees
Train Rate
Manual operation, only
Gun recoil
N/A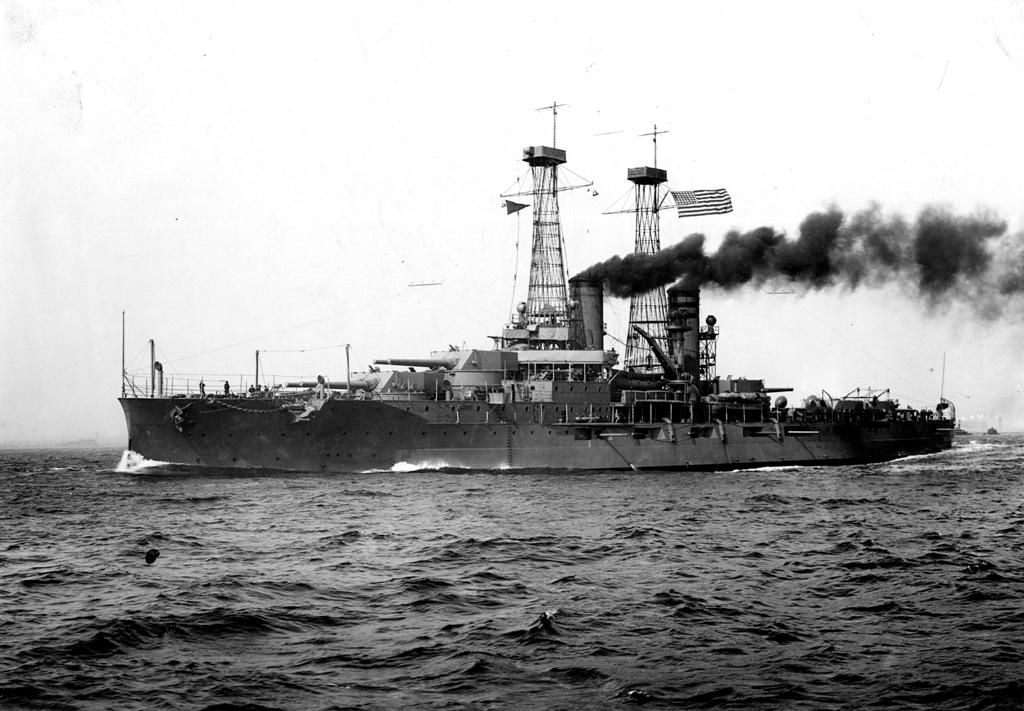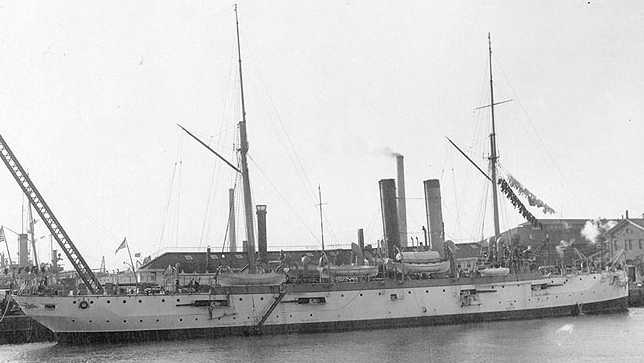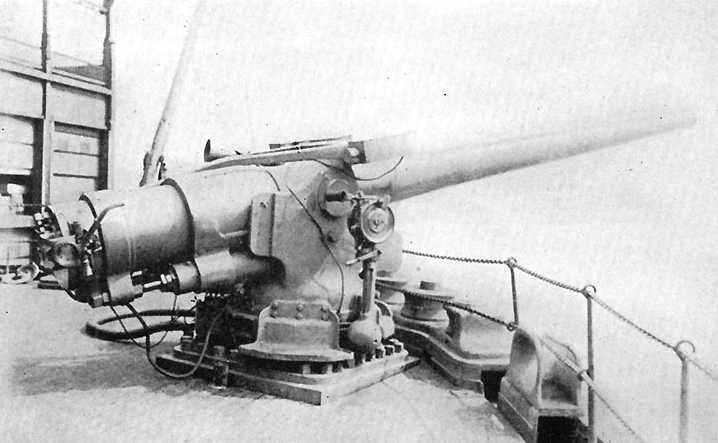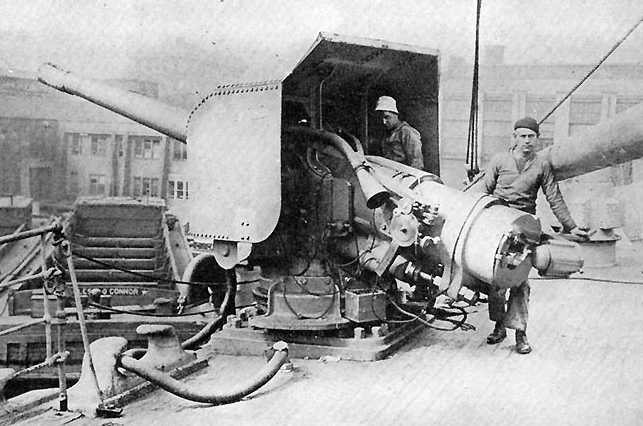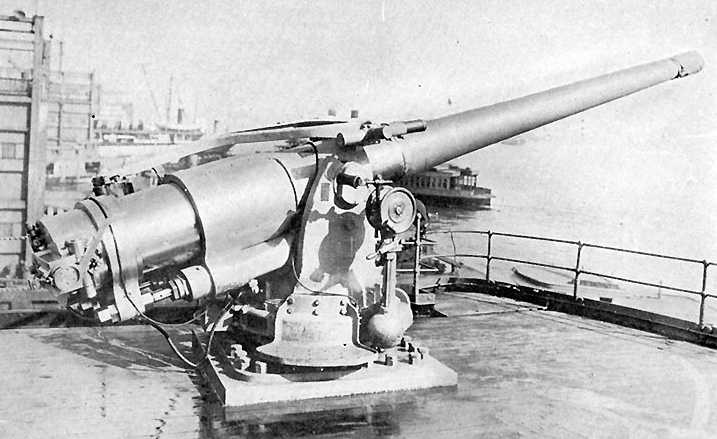 Data from:
"US Naval Weapons", "US Battleships: An Illustrated Design History" and "US Cruisers: An Illustrated Design History" all by Norman Friedman
"U.S. Explosive Ordnance: Ordnance Pamphlet 1664 - May 1947" by Department of the Navy
17 August 2006

Benchmark

18 May 2015

Redid photograph of USS North Dakota