United States of America
6"/50 (15.2 cm) Mark 6 and Mark 8
Originally used on pre-dreadnoughts and armored cruisers built in the late 1800s. Also used on some auxiliary vessels during World War I. When many of these ships were scrapped after the war and as a result of the Washington Naval Limitation Treaty, the guns were then used as coastal artillery. Mounted afloat during World War II only on some older auxiliary vessels.
This gun is interesting in that, unlike most USN weapons, the nominal caliber length was actually the overall length.
This or a similar gun was also used on the Argentine battleships of the Rivadavia class.
Of built up construction and used Welin breech blocks. The Mark 8 was built entirely out of nickel steel.
Designation
6"/50 (15.2 cm) Marks 6 and 8
Ship Class Used On
Maine (B-10), Virginia (B-13), St. Louis (C-20) and Pennsylvania (ACR-4) classes
Date Of Design
about 1898
Date In Service
1903
Gun Weight
Without breech: 18,112 lbs. (8,216 kg)
With breech: 18,628 lbs. (8,450 kg)
Gun Length oa
300.2 in (7.625 m)
Bore Length
about 294 in (7.468 m)
Rifling Length
N/A
Grooves
N/A
Lands
N/A
Twist
Increasing RH 0 to 1 in 25 at the muzzle
Chamber Volume
2,084 in3 (34.15 dm3)
Rate Of Fire
about 6 rounds per minute
Type
Bag
Projectile Types and Weights
AP 1: 105 lbs. (47.7 kg)
Common Mark 20 Mods 0 to 4: 105 lbs. (47.7 kg)
Anti-submarine 2: 105 lbs. (47.7 kg)
Illum Mark 22 Mod 1: 95.40 lbs. (43.3 kg)
Illum Mark 23 Mods 1 and 2: 96.0 lbs. (43.5 kg)
Bursting Charge 3
AP: 2.4 lbs. (1.1 kg) Explosive D
Common before and during World War I: 4.0 lbs. (1.8 kg)
Common after World War I: 7.08 lbs. (3.2 kg) Explosive D
Anti-submarine: about 26 lbs. (11.8 kg)
Projectile Length
Common: 22.7 in (57.7 cm)
Propellant Charge
World War I: 31 lbs. (14 kg) SPD
World War II: 38 lbs. (17.2 kg) SPD or SPDN
Muzzle Velocity
2,800 fps (853 mps)
Working Pressure
17.0 tons/in2 (2,680 kg/cm2)
Approximate Barrel Life
N/A
Ammunition stowage per gun
Pennsylvania and Tennessee: 200 rounds
Others: N/A
1
AP does not appear to have been in service during World War II.
2
During World War I, a "flat-nose" shell was developed for use against submarines. The flat nose allowed the projectile to travel through water with reasonable accuracy. I lack other details of this projectile.
3
Some Common rounds had a burster of 6.25 lbs. (2.8 kg).
Range of 105 lbs. (47.7 kg) AP Shell
Elevation
Distance
14.9 degrees
With original charge
15,000 yards (13,720 m)
15 degrees
With World War II charge
16,000 yards (14,630 m)
| | |
| --- | --- |
| Designation | Single Mounts: |
| Weight | N/A |
| Elevation | -10 / +15 degrees |
| Elevation Rate | Manually operated, only |
| Train | about +100 / -100 degrees |
| Train Rate | Manually operated, only |
| Gun recoil | N/A |
| Loading angle | N/A |
The hoists for these guns were electrically powered and could deliver one complete round every ten seconds to each gun.
1
The ships of the Maine class were reduced to eight guns in 1909. The removed guns were then reused on auxiliary ships during World War I.
2
The Mark 10 mounting was evaluated by Admiral Charles O'Neil, chief of the Bureau of Ordnance, as being "simple and strong, all parts are accessible, it has elevating gear on both sides and friction brakes in both the elevating and training gear, it works easily, one man being able to train and elevate with facility." However, it was apparently difficult to manufacture, with a third of the mountings being rejected by the bureau because of faulty recoil slides.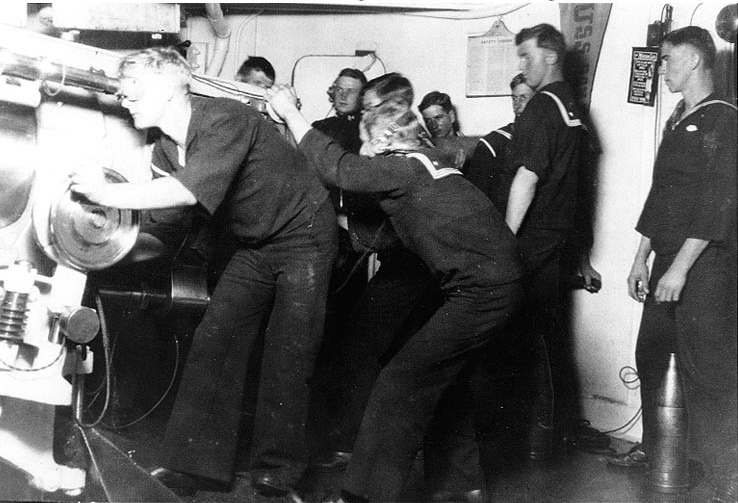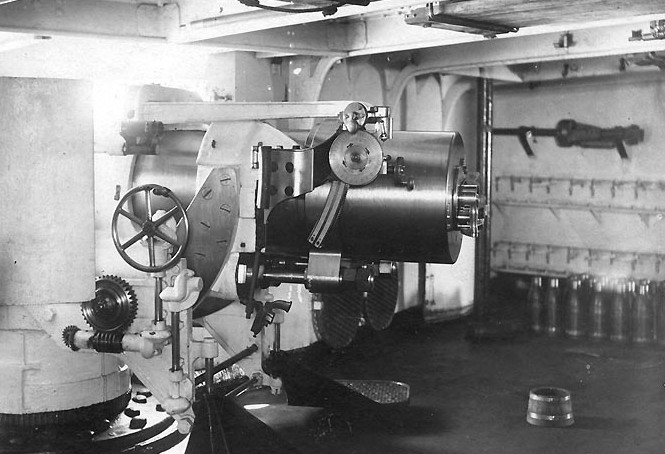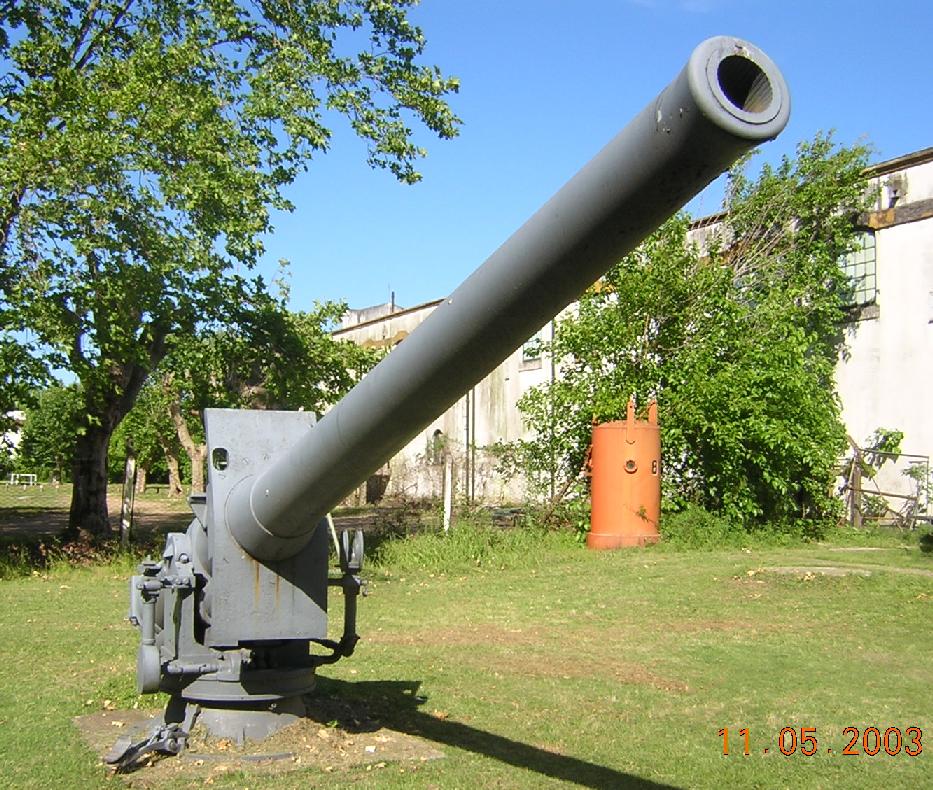 Data from:
"Naval Weapons of World War Two" by John Campbell
"US Naval Weapons" and "U.S. Cruisers: An Illustrated Design History" both by Norman Friedman
"Jane's Fighting Ships 1914" by Francis E. McMurtrie
"U.S. Armored Cruisers: A Design and Operational History" by Ivan Musicant
"Battleships" by Paul Stillwell
Official publications:
"Naval Ordnance - A Text Book" revised in 1915 by Lt. Cmdr. Roland I. Curtain and Lt. Cmdr. Thomas L. Johnson
"Naval Staff Monographs - Home Waters Part VIII" Public Record Office, Reference ADM 186/629
"U.S. Explosive Ordnance: Ordnance Pamphlet 1664 - May 1947" by Department of the Navy
Special help from John E. Lazauskas and Simon Schnetzke
15 August 2008 - Benchmark
13 January 2009 - Added two pictures of USS Maryland ACR-8
03 November 2011 - Fixed typographical error
02 May 2015 - Redid photograph of San Diego