Anti-torpedo boat gun of the late 1800s. Some of these were converted to AA guns during World War I. None appear to have survived long enough to serve during World War II.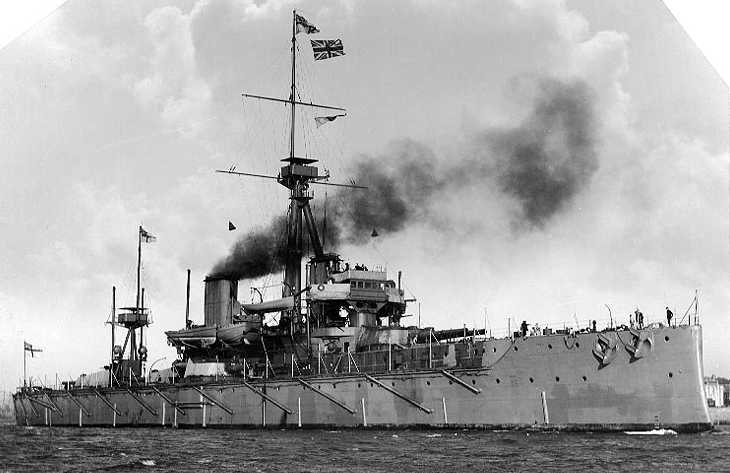 HMS Dreadnought about 1906-1907
12-pdr 18cwt QF Mark I guns may be seen atop the forward and rear turrets. These were given light shields shortly before the start of World War I
U.S. Naval Historical Center Photograph # NH 63367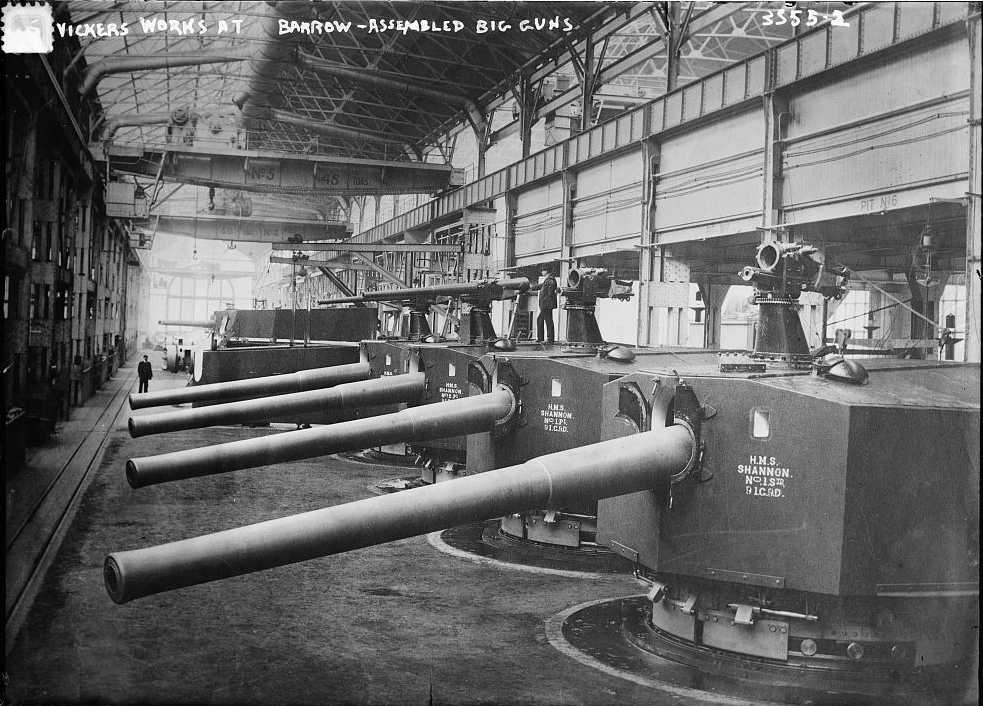 7.5" (19 cm) turrets for HMS Shannon under construction with 12-pdr 18cwt guns on top
Library of Congress Photograph LC-DIG-ggbain-19618
Click on this picture for a larger image
This image is also at The Vickers Photographic Archive as 6486
Images at Australian War Memorial

Picture of 12-pdr 18cwt on HMAS Swan
Search via "P04447.002"

Picture of 12-pdr 18cwt as AA gun on barge
Search via "H18888"