United Kingdom / Britain
4"/33 (10.2 cm) QF Mark XXIII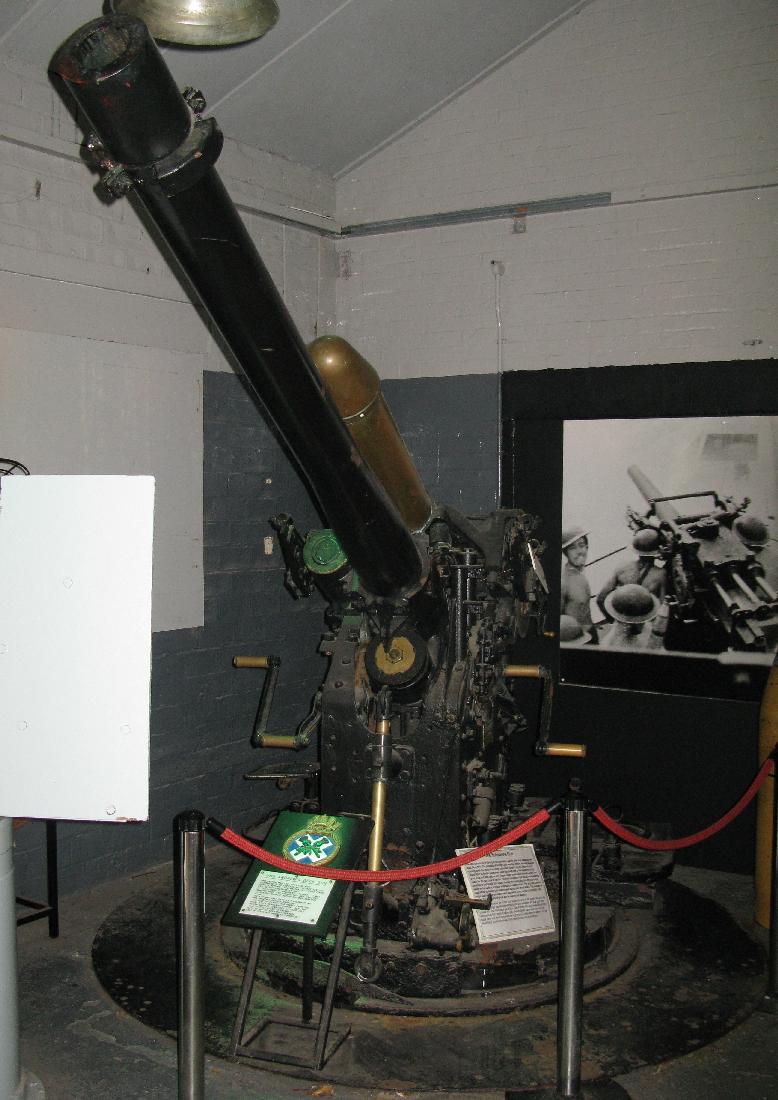 A light weight gun for submarines. Developed too late for service during World War II.
Constructed with a monobloc loose barrel and breech ring. The bore and external parallel section were nickel plated and zinc protective plates were on the breech ring and horizontal sliding breech block. A total of thirty-one guns were manufactured. Actual bore length was 33.04 calibers.
Data from:
"British Naval Guns 1880-1945 No 18" article by John Campbell in "Warship Volume X"
Special help by Rod Butcher
22 October 2008

Benchmark

12 February 2012

Updated to latest template

29 November 2015

Changed Vickers Photographic Archive links to point at Wayback Archive