United Kingdom / Britain
4"/40 (10.2 cm) QF Marks IV, XII and XXII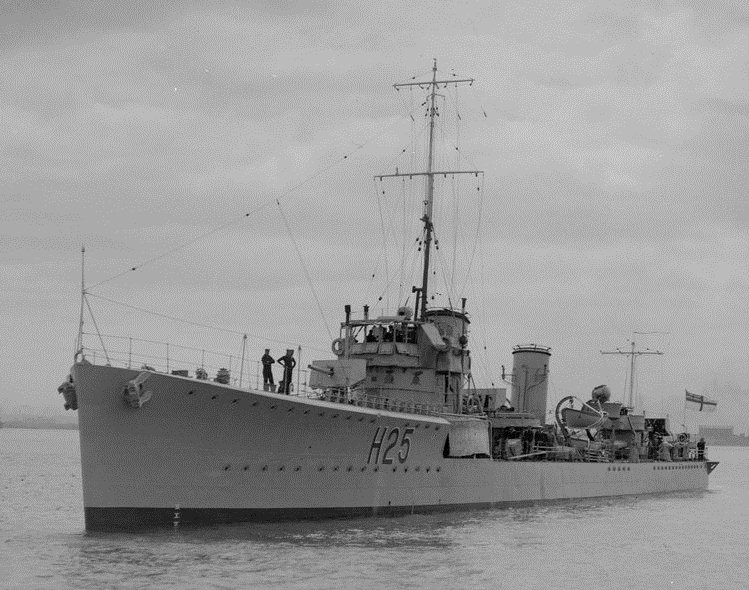 First introduced on the rearmed scout cruiser Foresight in 1913, the Mark IV armed many destroyers and flotilla leaders of World War I. The Mark IV developed a reputation during World War I for repeatedly jamming. The Marks XII, XII* and XXII were an interchangeable series of guns based upon the Mark IV, but specially adapted for "wet mountings" on submarines. The first Mark XII was issued to submarine L33 in October 1919.
The Army experimented with one Mark IV gun for anti-aircraft use in 1913. In 1938 it was proposed to convert 900 Mark IV guns to HA use but this was never carried out.
The Mark IV was constructed of inner A tube, A tube, jacket and breech ring and was partly wire wound. This gun had a horizontal sliding breech block with semi-automatic operation. The Mark IV* had a strengthened breech ring, but this distinction was discontinued after a short time. Mark XII had a tapered inner A tube, A tube, wire for about half the length, jacket over more than half the length and a breech ring. The Mark XII* and Mark XXII had monobloc barrels and had a manually-operated horizontal sliding breech block. The Mark XII* had no muzzle bell and the breech ring was shaped while the Mark XXII had a muzzle bell and a rectangular breech ring.
Of the 1,141 Mark IV guns produced, 979 were still in service in 1939. 60 Mark XII, 52 Mark XII* and 46 Mark XXII were also made. 58 of the Mark XII guns were still in service in 1939.
A note on sources: Norman Friedman in "Naval Weapons of World War One" lists the submarine Mark XII as a derivative of the Mark V (45 calibers) but all other sources list the Mark XII as a derivative of the Mark IV (40 calibers).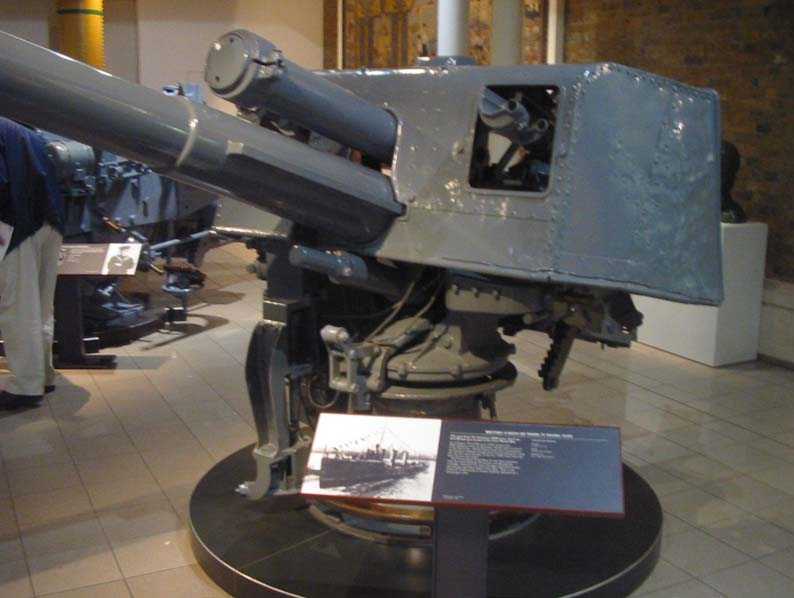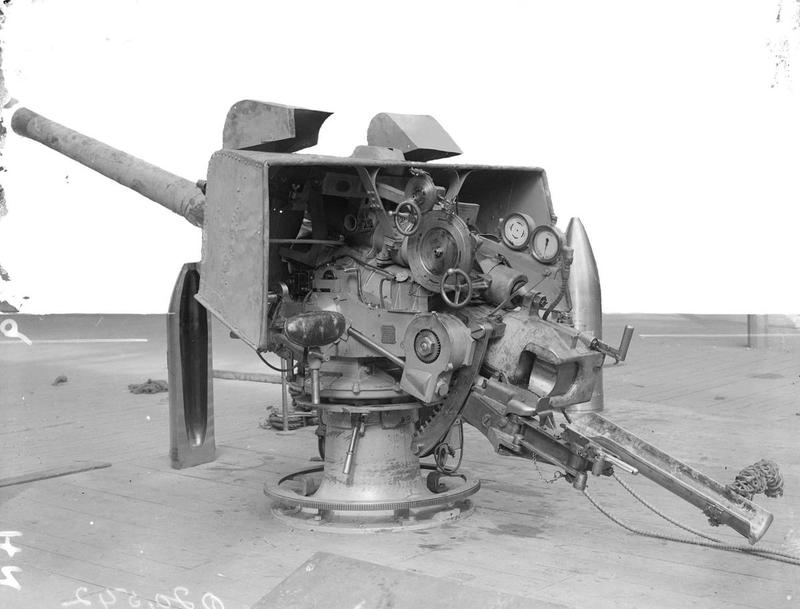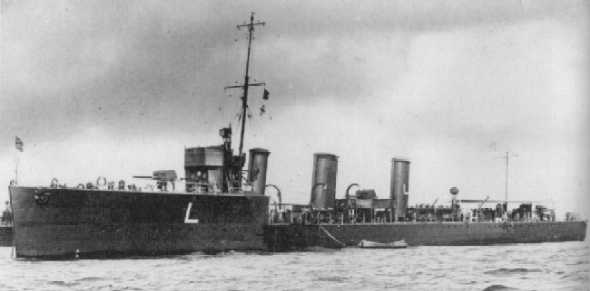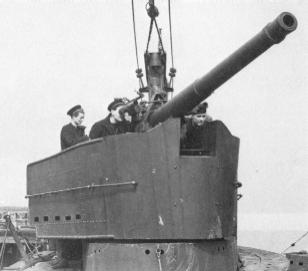 Data from:
"Battlecruisers - Warship Special No. 1", "Naval Weapons of World War Two" and "British Naval Guns 1880-1945 No 18" article in "Warship Volume X" all by John Campbell
"Conway's All the World's Fighting Ships 1906-1921" by Randal Gray (ed)
"T Class Submarines" article by John Lambert in "Warship Volume III"
"Cruisers of the Royal and Commonwealth Navies" by Douglas Morris
Special help from Dave Alton and Richard Worth
13 October 2008

Benchmark

12 February 2012

Updated to latest template

16 June 2012

Added picture of HMAS Tasmania

04 September 2012

Added "A Note on Sources"

15 December 2013

Added Additional Pictures

18 June 2014

Added photograph of HMS Satyr

29 November 2015

Changed Vickers Photographic Archive links to point at Wayback Archive Page