United Kingdom / Britain
4"/50 (10.2 cm) BL Mark VII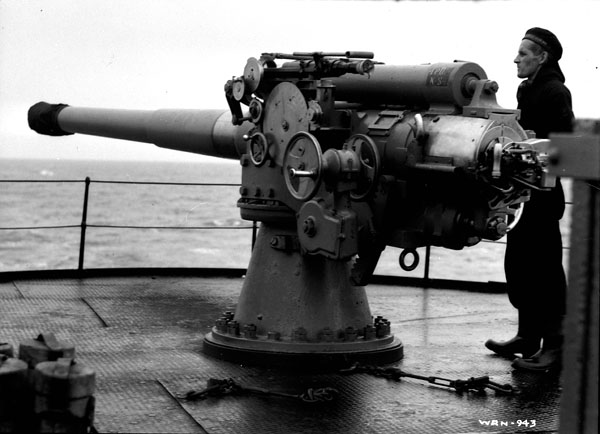 This weapon entered service on the dreadnought HMS Bellerophon and later replaced some of the 4"(10.2 cm) Mark I and Mark III guns used on older ships.
These weapons were installed in both casemates and in single open mounts on British dreadnoughts. The open mounts were installed without shields but some ships had these added after 1917. In 1918 a HA mounting using a reduced charge was introduced and most capital ships had one or two of these installed on a main caliber turret for anti-aircraft purposes.
During World War II these weapons were used on many minor warships and a considerable number were used as coastal artillery.
Mark VII was constructed of inner A and A tubes, wire wound, B tube to the muzzle with jacket, breech ring and breech bush screwed into the A tube. Used a Welin breech block with "pure couple" breech mechanism. Cannelured rings for reducing "steel choke" were placed between the shoulders of the A and inner A tubes. Mark VII* was a single gun made by Beardmore with a different construction. Mark VII** were fifteen guns with no inner A tube and with the B tube and jacket being combined.
Firing could be either percussion or electrical. A total of 600 of these weapons were produced, of which 482 still remained in 1939.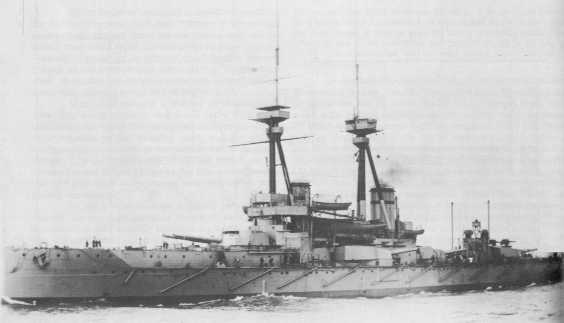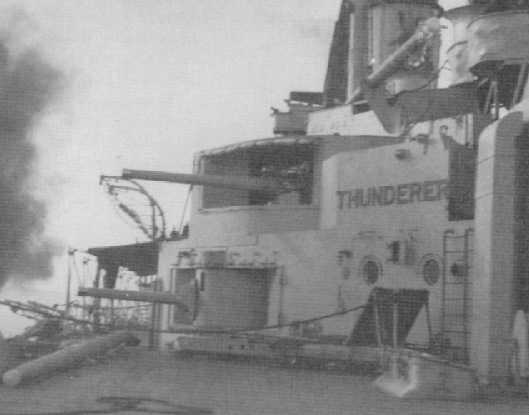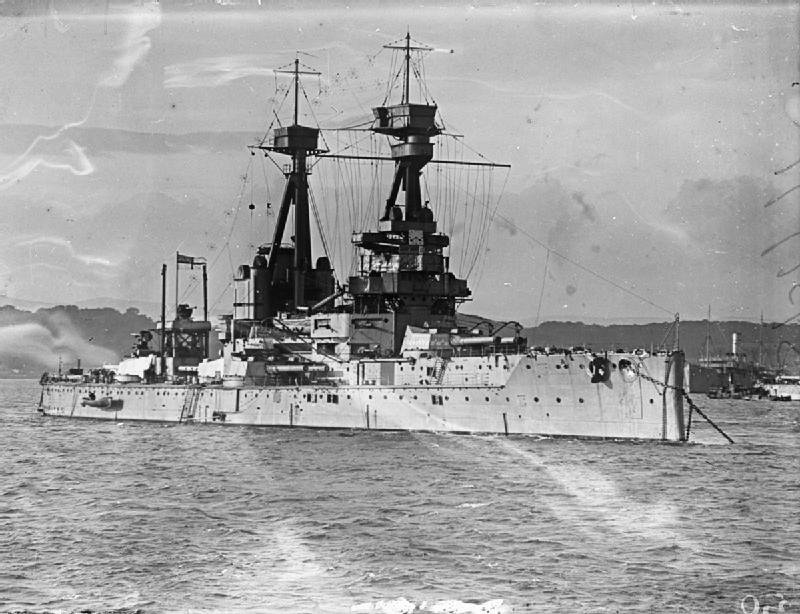 Data from:
"The Grand Fleet: Warship Design and Development 1906-1922" by D.K. Brown
"British Battleships of World War One" by R.A. Burt
"Warship Special No. 1: Battlecruisers," "Naval Weapons of World War Two" and "British Naval Guns 1880-1945 No 17" article in "Warship Volume X" all by John Campbell
"Naval Weapons of World War One" By Norman Friedman
"British Battleships 1860 - 1950" by Oscar Parkes
"Battlecruisers" by John Roberts
Other:
Special Help from Rod Butcher
14 October 2008

Benchmark

28 January 2010

Added photograph of gun on DEMS

12 February 2012

Updated to latest template

04 November 2012

Added ammunition outfits for battlecruisers

03 February 2014

Added ammunition outfits for battleships and photograph of Temeraire