United Kingdom / Britain
9.2"/47 (23.4 cm) Mark X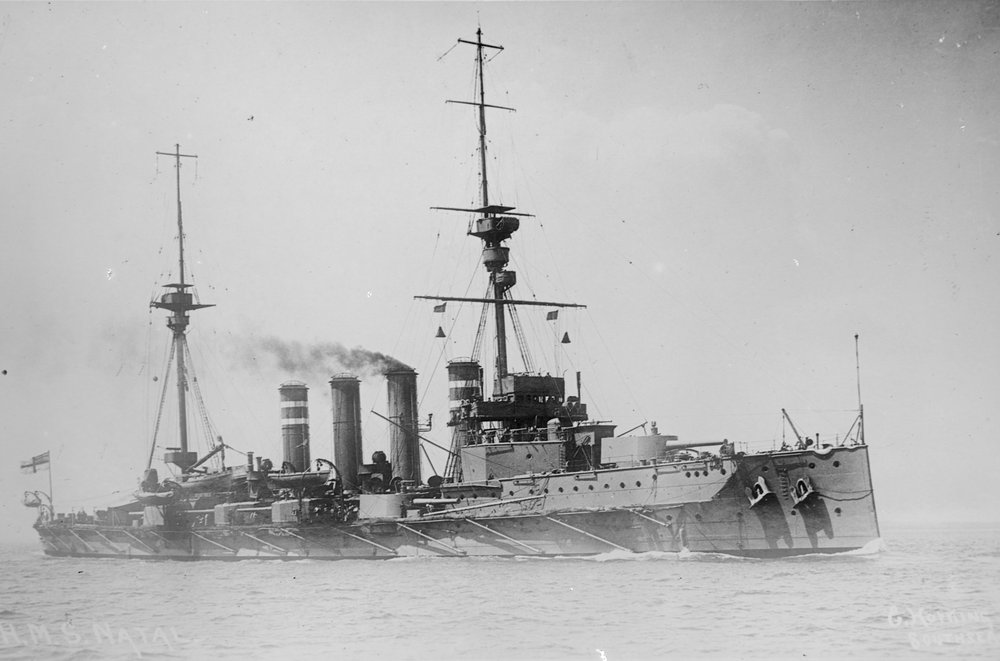 This gun was extensively used by both the Army and the Navy. Naval guns were the secondary armament on pre-dreadnought battleships and the main guns on armored cruisers. Some of these guns were later transferred to the Army after the ships were scrapped while others were reused on monitors built during World War I. The Army version was the standard coastal defense gun until well after the end of World War II. When Britain and Canada gave up their coastal defense artillery in 1956, a quantity were then sold to Portugal and Turkey where some of them may still remain.
Extracts from Admiral E.C. Troubridge's courtmartial regarding these guns include these comments: "The 9.2-inch Mark XI [guns used on HMS Defence] has always been known as an inaccurate gun. It is probably due to the high muzzle velocity. The 9.2-inch Mark X [guns]. . . are inaccurate at certain stages of wear of the gun. Otherwise they are accurate guns" and "For the 9.2-inch Mark X and XI and 7.5-inch Mark II the average spread [dispersion] was 200 - 250 yards at a range of 7000 - 8000 yards" (180 - 230 m spread at ranges of 6,400 - 7,300 m).
Of built-up construction and wire-wound. Suffered from "steel choke" and too large a propellant grain. In Army guns a smaller grain propellant was eventually adopted and a tapered inner "A" tube was gradually introduced, thus bringing them up to modern standards. A total of 112 guns were made for the Navy of which 12 were later transferred to land service and a further 170 guns were built for the Army. Actual bore length of all guns was 46.66 calibers.
The prefix "A" is sometimes found and indicates guns with a "pure couple" breech mechanism rather than the standard three-motion breech mechanism. Mark Xx designation covers guns with tapered inner "A" tubes. The suffix RT following Mark X or Mark Xx indicated a modification to fit World War II railway mountings, but it is believed that no guns were so altered. Two guns intended for the reconstructed Turkish ship Messudieh but never delivered were designated as XT. This weapon was to have used smaller propellant charges with a resulting reduction of 200 fps (61 mps) in the muzzle velocity, but could take the standard MD37 charge. The XT guns had Elswick three-motion short arm breech mechanisms and the British kept these as special reserve railway guns. The designation Mark Xv covers two Army guns that were wire-wound over only part of their length and with no "B" tube.
Designation
Weight 4c
Mark V: 110 tons (112 mt)
Others: N/A
Elevation 5c
Naval Mountings: -5 / +15 degrees
Reworked Monitor Mountings: -5 / +30 degrees
Army Coastal Artillery: -5 / +15, +30 or +35 degrees
Elevation Rate
N/A
Train

Pre-dreadnoughts: about +60 / -60 degrees
Armored Cruisers

End guns: +142 / -142 degrees
Beam guns: +60 / -60 degrees

Train Rate
N/A
Gun recoil
N/A
Loading Angle
N/A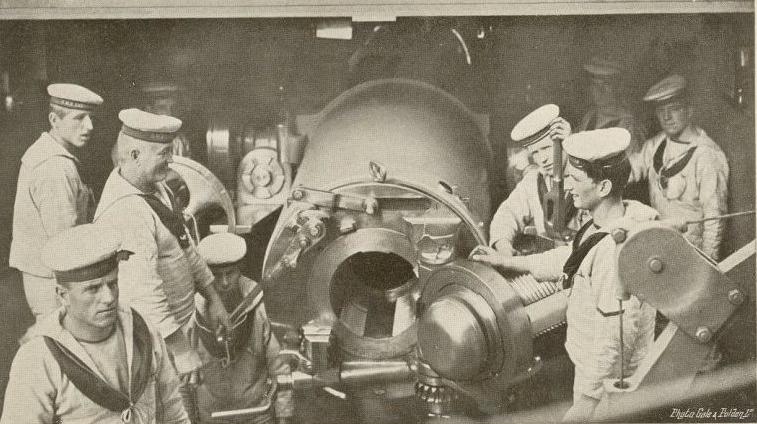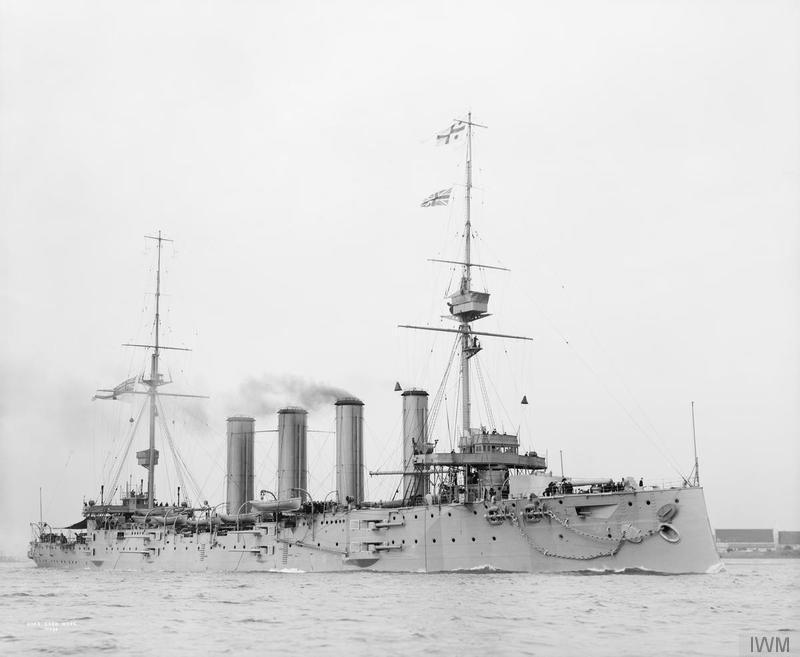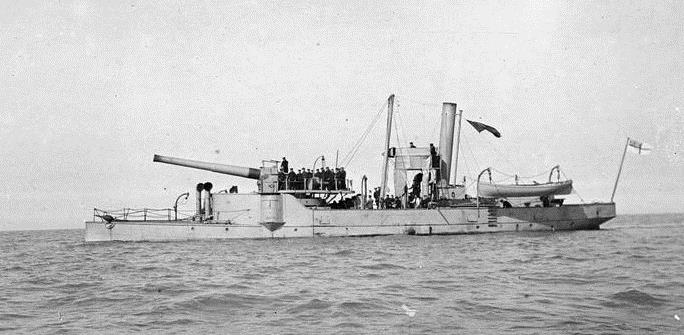 Data from:
"Warrior to Dreadnought: Warship Development 1860-1905" and "The Grand Fleet: Warship Design and Development 1906-1922" both by D.K. Brown
"Big Gun Monitors: The History of the Design, Construction and Operation of the Royal Navy's Monitors" by Ian Buxton
"Naval Weapons of World War Two" and "British Naval Guns 1880-1945 No 7" article in "Warship Volume VI" both by John Campbell
"The Naval Institute Guide to World Naval Weapon Systems 1991/92" by Norman Friedman
"Policy and Operations in the Mediterranean 1912-14" by E.W.R. Lumby
"Cruisers of the Royal and Commonwealth Navies" by Douglas Morris
"British Battleships: 1860 to 1950" by Oscar Parkes
"A Concentrated Effort: Royal Navy Gunnery Exercises at the End of the Great War" article by William Schleihauf in "Warship International" No. 2, 1998
Special help from Daniel Muir, Nathan Okun and Dave Alton
09 November 2008

Benchmark

22 February 2009

Added information about monitors

16 June 2012

Added picture of HMS Natal

06 December 2015

Redid photograph of HMS Good Hope, added link to IWM and changed Vickers Photographic Archive links to point at Wayback Archive