France
100 mm/55 (3.9") Compact
An export-only weapon used in the Portuguese, Saudi Arabian, Malaysian and People's Republic of China Navies, this is a lighter mounting than the previous 100 mm (3.9") Model 1968. The Compact can fire preset bursts of 1, 2, 3 or 6 rounds. When changing shell types, the unused shells are automatically rerouted back into the magazine. Fully automatic and the mounting itself is unmanned.
The Mark 2 version has a very short reaction time, only ten seconds from "power on" to the first shot and a slightly faster rate of elevation. This version was designed for better operability and increased reliability.
It has been reported that the People's Republic of China uses designs copied from this weapon.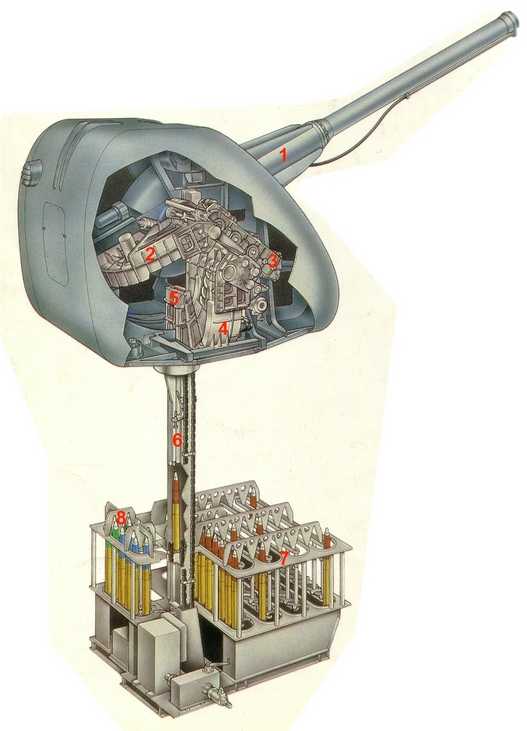 Data from:
"The Naval Institute Guide to World Naval Weapon Systems 1991/92" and "1994 Update" both by Norman Friedman
"Jane's Ammunition Handbook: Ninth Edition 2000-2001" edited by Terry J. Gander and Charles Q. Cutshaw
"Defense & Armament Heracles International" Issue #70, February 1988
Special help by Matthew Rodchenko
21 November 2007

Benchmark

28 March 2012

Updated to latest template