Italy
12"/46 (30.5 cm) Model 1909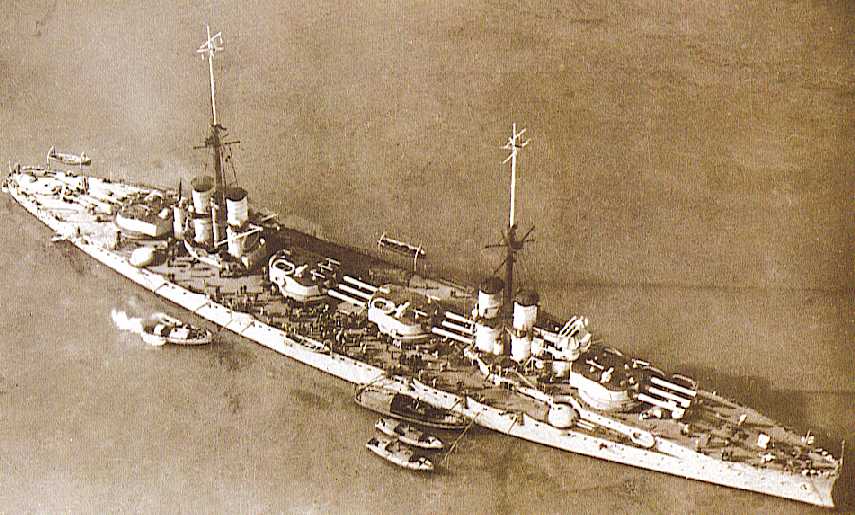 These were of two types, Elswick Pattern "T" and Vickers Mark "G". Elswick guns armed the Dante class while Vickers armed the Doria class. The guns for Cavour were manufactured in Italy by Vickers-Terni while those of Leonardo da Vinci were built by Armstrongs in Britain and those of Cesare were manufactured by the Italian branch of Armstrongs at Pozzuoli in Naples. The mountings were all hydraulically operated.
The delivery of these weapons was greatly delayed, the average being over one year later than planned. For Cavour, this delay would have been even longer, but guns intended for Doria were used when her construction was delayed.
In the 1930s many of these guns were bored out to 32 cm (12.6") for the reconstructed Cesare and Duilio class battleships, but some were retained in their original caliber and used in coastal artillery batteries.
Mark "G" was a fully wire-wound type with inner A, A, B tubes, jacket and breech ring. Pattern "T" had an inner A tube, A tube in two parts joined by screwed collar, B tube and half-length wire, jacket and short breech ring. A pneumatically operated Welin breech block was used for both.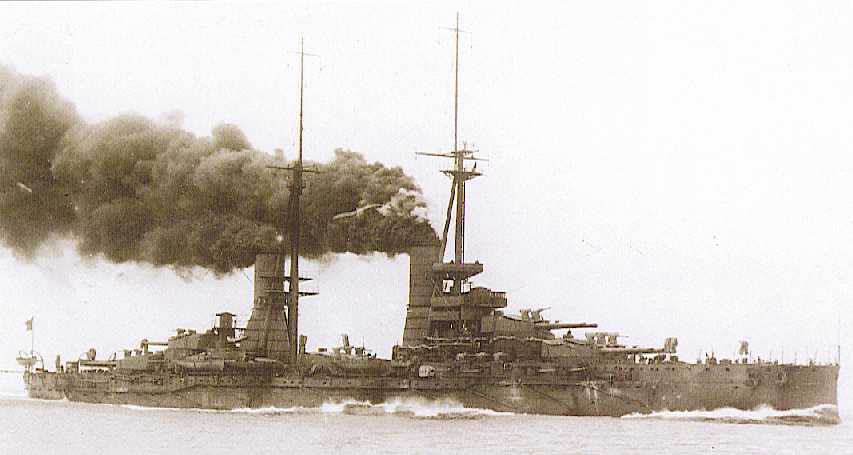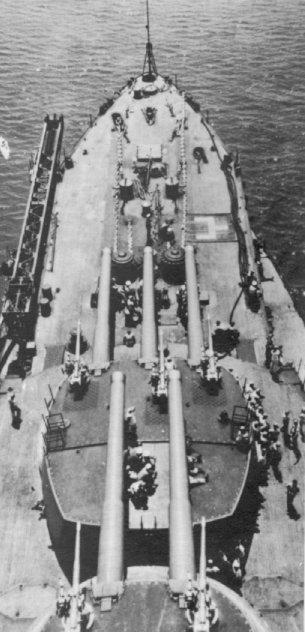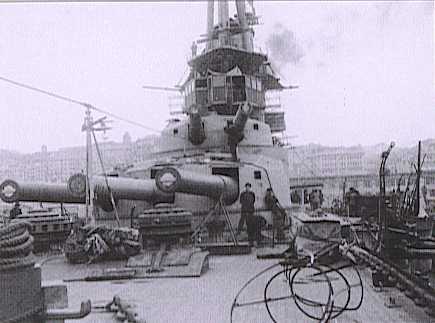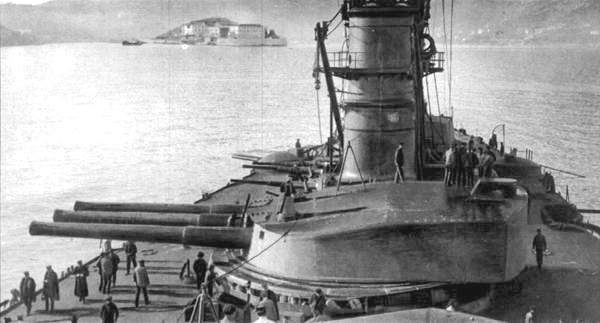 Data from:
"Regia Marina: Italian Battleships of World War Two" by Erminio Bagnasco and Mark Grossman
"Naval Weapons of World War Two" by John Campbell
"Italian Warships of World War II" by Aldo Fraccaroli
"The Cavour and Duilio Class Battleships" article by Giorgio Giorgerini in "Warship Volume IV"
"The Big Gun: Battleship Main Armament 1860-1945" by Peter Hodges
"Battleships of World War I" by Peter Hore
Press Releases:
02 May 2008

Benchmark

26 May 2012

Added mounting notes

02 December 2015

Changed Vickers Photographic Archive links to point at Wayback Archive