Japan
6"/40 (15.2 cm) QF EOC Patterns
6"/40 (15.2 cm) 41st Year Type
15 cm/40 (6") 41st Year Type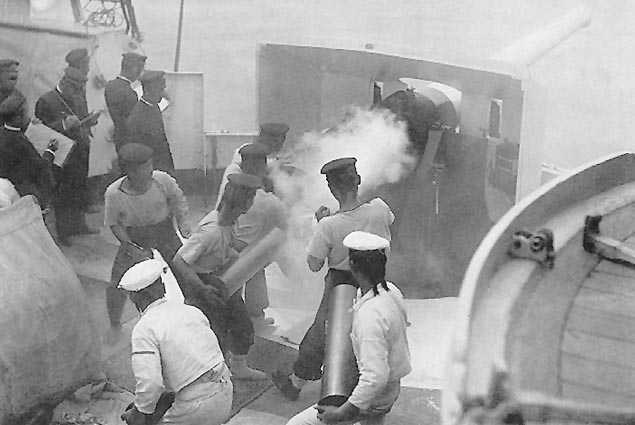 Elswick guns of various patterns used on battleships and cruisers built around 1900. Some of these guns were still in use during World War II on auxiliary ships and in coastal artillery units. In general, their construction resembled British 6"/40 (15.2 cm) guns of the same era.
Japan sent 15 of these guns to Britain in 1915 but they were apparently never used.
Japanese guns were redesignated as 41st Year Type on 25 December 1908. Redesignated in centimeters on 5 October 1917.
Unless otherwise noted, the data that follows is for Japanese guns, but Elswick guns used by other nations should have had similar performance.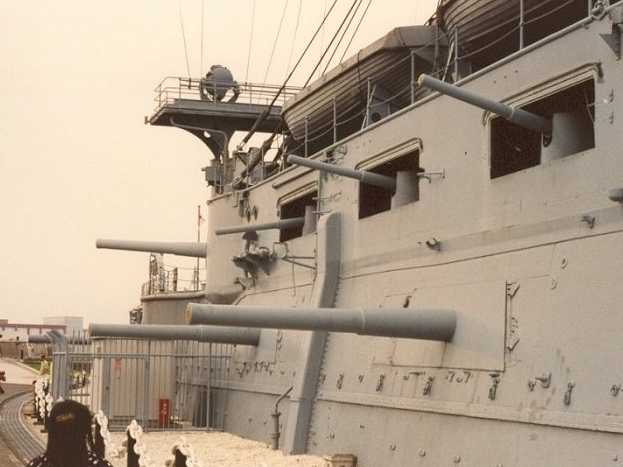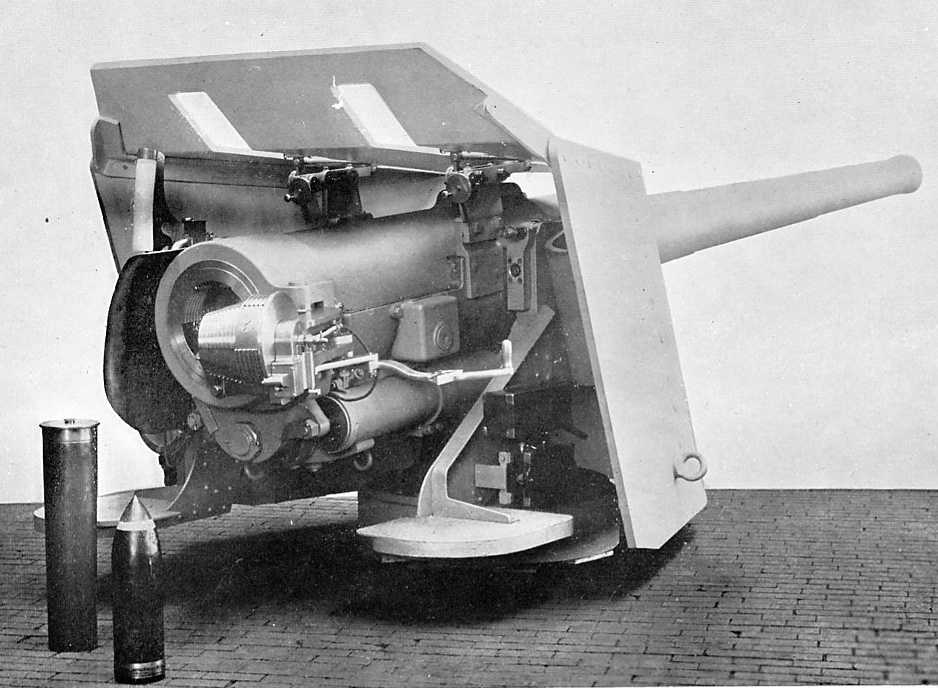 Data from:
"Warrior to Dreadnought: Warship Development 1860-1905" by D.K. Brown
"The Battle of Tsu-Shima" articles by John Campbell in "Warship Volume II"
"Navy and Army Illustrated Annuals, Volume VI - 1898"
Other:
US Naval Technical Mission to Japan report O-19: Japanese Projectiles General Types
"Flot vo Slavu Rossii" (Fleet in Honor of Russia) CD
Special help from Nathan Okun, Dave Perkins and Vladimir Yakubov
07 January 2007

Benchmark

10 February 2009

Removed Italian reference

04 March 2009

Fixed typographical error

02 December 2015

Changed Vickers Photographic Archive links to point at Wayback Archive