Japan
20 cm/50 (8") 3rd Year Type No. 2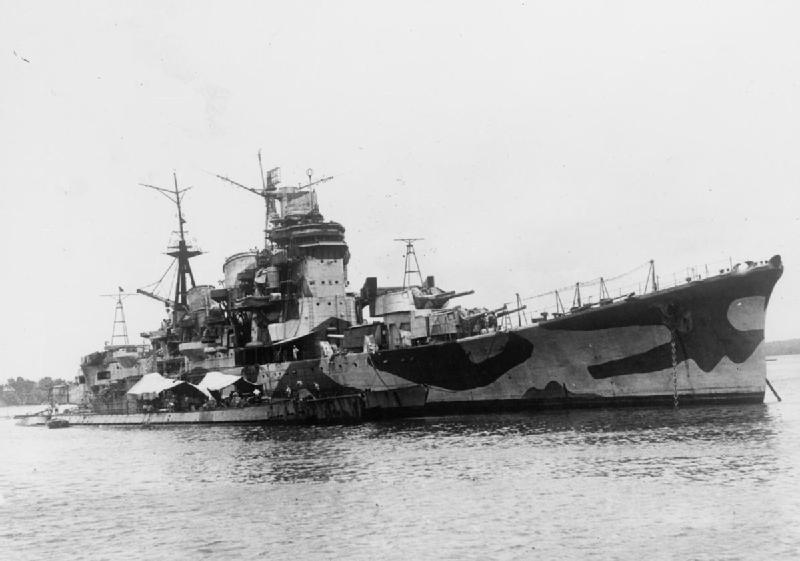 These guns were developed in 1930-1931 in order to achieve the maximum caliber allowed for cruisers under the Naval Limitation Treaties of the time. All heavy cruisers built after 1932 were armed with these weapons while older cruisers that had been originally armed with the 20 cm (7.9") No. 1 guns had them replaced with these more powerful weapons. In addition, the Mogami class cruisers had their 15.5 cm (6.1") triple mounts replaced by the 20 cm (8") gun in twin mounts while the design of the Tone class was altered during construction to use these guns. By the start of the Pacific War, the changeover was complete and all Japanese heavy cruisers were armed with these weapons.
Some mountings were given high elevation capability with the idea that they could be used against aircraft, but the guns had a low rate of fire and the mountings could not train or elevate quickly enough to be effective in the AA role. As the surface fire control system was separated from the AA fire control system, switching from one to the other was a complicated process, resulting in a slow transition.
Large dispersion patterns were a problem with these ships during their early service life, with Takao in 1933 reporting patterns of 483 meters (530 yards) at a mean firing range of 19,300 meters (21,100 yards). In a target shoot against the old minelayer Aso (ex-Russian Armored Cruiser Bayan) in 1932, the cruisers Nachi and Myôkô repeatedly straddled at ranges between 15,800 and 22,300 meters (14,450 and 20,390 yards) yet failed to score a single hit because of dispersion patterns of about 350 meters (380 yards).
Much effort was put into reducing dispersion by stiffening the hull structure, following which the Nachi class in 1936 achieved patterns of 280 to 330 meters (306 to 360 yards) at ranges of 20,000 to 22,000 meters (21,870 to 24,060 yards). The Japanese also introduced electro-mechanical aids, such as the Type 98 (Model 1938) Gunfiring Delay Installation which consisted of a "trigger time limiting device" which reduced the time of firing to less than 0.2 seconds after the circuit was made and a "firing time separator" which produced a lag of 0.03 seconds between the firing of each gun in a turret. This latter device was to make the shells leave each gun barrel at slightly different times, thus reducing their mutual interference in flight. These devices reduced dispersion by about 10-15%. Patterns for the 10-gun cruisers were reported as being very small at the Battle of Samar in 1944.
Nomenclature note: Even though these guns were developed in 1930 to 1931, they were still designated as Type 3 (Model 1914). The No. 2 (2 GÔ) designation was used to distinguish these guns from the older 20 cm (7.9") Type 3 No. 1 (1 GÔ) guns.
Actual bore diameter was 20.32 cm (8.0"). Constructed of A tube, full-length jacket, breech ring, breech bush and used a Welin screw breech operated by hydraulic power or hand.
Designation
Weight
163 - 172 tons (166 - 175 mt)
Elevation
C and D: -5 / +40 degrees 11
E 12 : -5 / +70 degrees
E1, E2, Modified E2 and E3: -5 / +55 degrees
Elevation Rate
C, D, E2, Modified E2 and E3: 6 degrees per second
E and E1: 12 degrees per second
Train
About +120 / -120 degrees
Train Rate
4 degrees per second
Gun recoil
N/A
Loading Angle
+5 or +7 degrees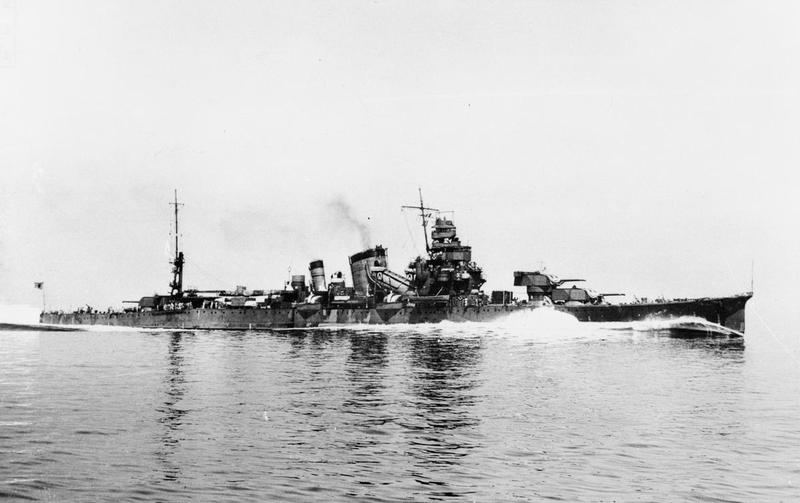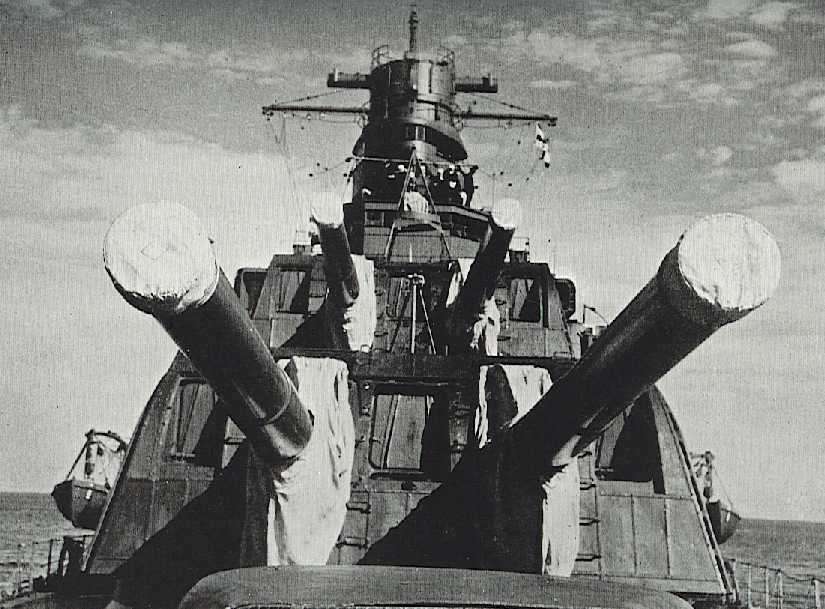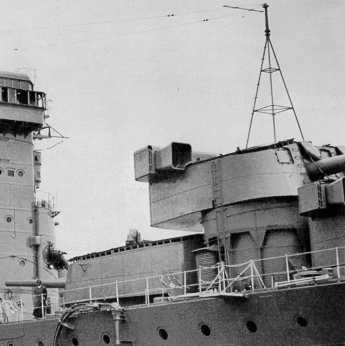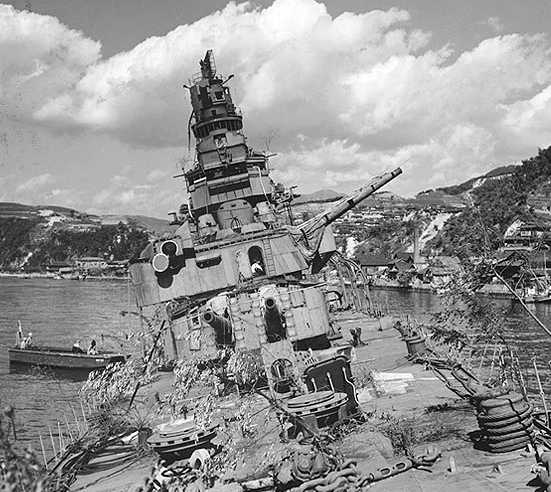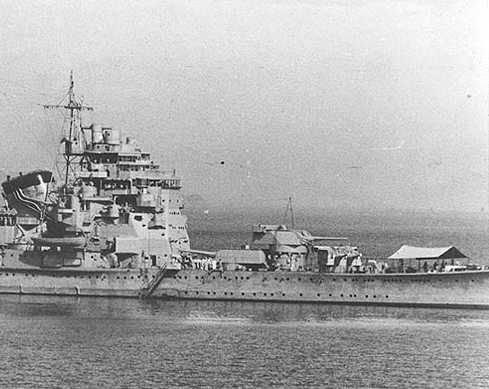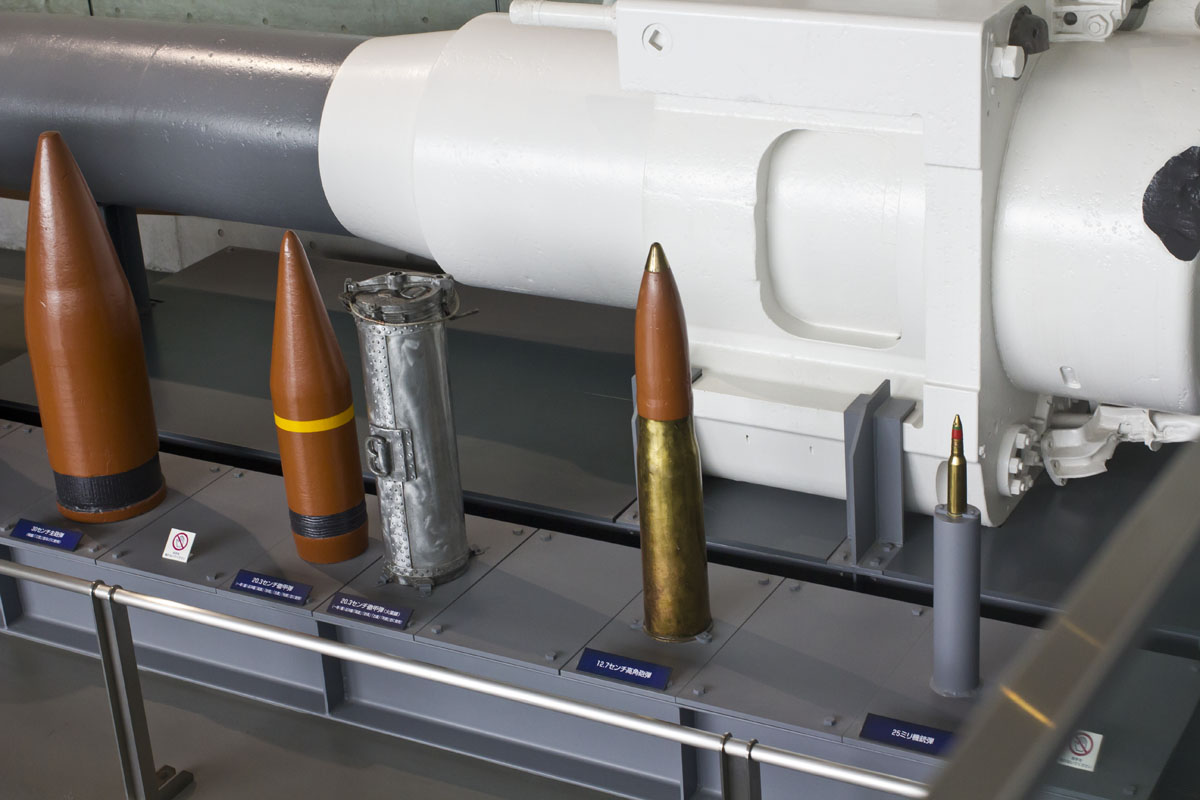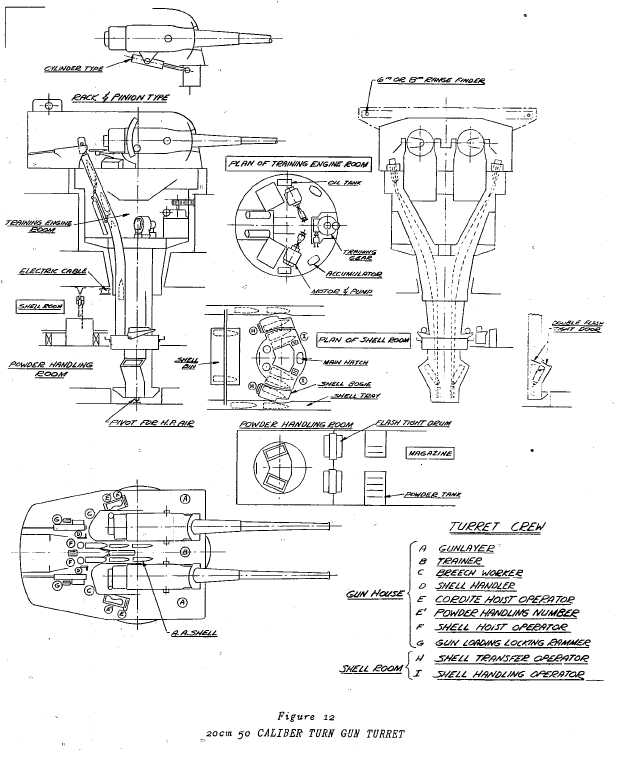 Data from:
"Naval Weapons of World War Two" by John Campbell
"Japanese Cruisers of the Pacific War" by Eric Lacroix and Linton Wells II
"The Japanese Super Battleship Strategy" article by Hans Lengerer in "Warship Volume VII"
"Anatomy of the Ship: The Heavy Cruiser Takao" by Janusz Skulski
"Cruisers of World War Two" by M.J. Whitley
"The Japanese Ships of the Pacific War" by The Koku-Fan
Other:
US Naval Technical Mission to Japan report O-19: Japanese Projectiles General Types
US Naval Technical Mission to Japan report O-47(N)-1: Japanese Naval Guns and Mounts-Article 1, Mounts Under 18"
Special help from Kosaku Ariga (Jarek)
31 December 2007

Benchmark

27 May 2012

Updated to latest template

07 August 2012

Added information on the Tone and Ibuki class mountings

11 September 2012

Added mounting information

16 December 2013

Updated photograph of Myôkô

20 June 2014

Corrected note regarding regunning of the Mogami class

20 September 2014

Added notes about Maya and Mogami conversions

11 April 2015

Added mounting crew details

01 November 2015

Added projectile photograph

20 December 2015

Added photograph of Furutaka