Russia / USSR
76.2 mm/55 (3") 34-K Pattern 1935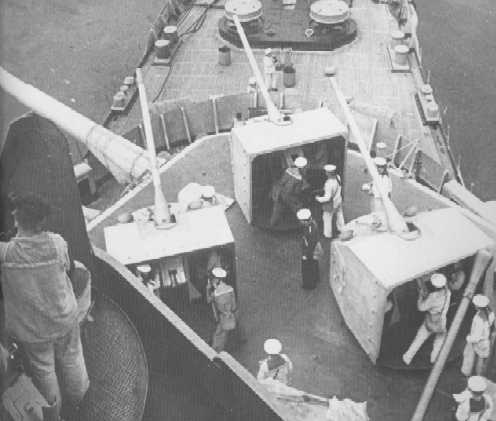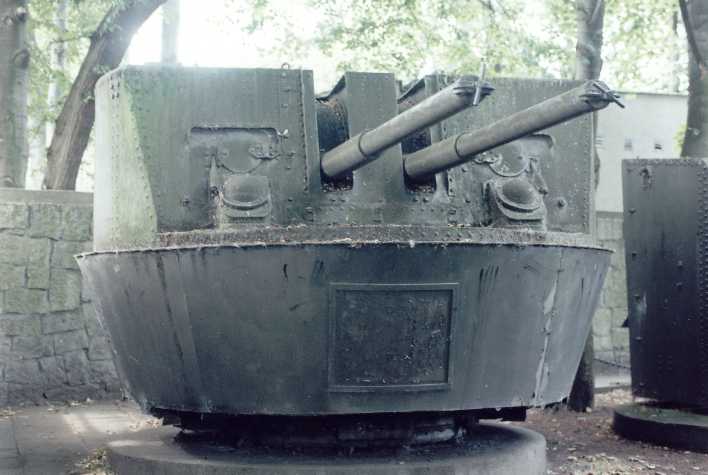 The origins of this weapon go back to 1930 when the USSR bought a 7.62 cm (3") semi-automatic AA gun from the German company of Rheinmetall. It went into production for the Army as the 3-K gun. In 1932 the Navy asked for a design of a naval AA mount using this gun. The Bolshevik factory designed a naval mounting by simply placing the rotating part of the land gun on a new base. Unfortunately, this design proved to be unsuccessful and during the shipboard trials it proved impossible to elevate in rough seas.
In 1934 the Kalinin factory started a work on the new mounting design which was designated as 34-K. There were two versions of the gun, the first being a loose-liner design and second a conventional liner design, with the second one being adopted into service. It successfully passed both proving ground and shipboard trials in 1936 and went into production at the end of that year. Between 1936 and the end of 1941 285 of these guns and mountings were built. It was hand loaded and had no electrical powered systems. It is still being used by the North Koreans, but after 1942 in the USSR it was superseded by the 85 mm 90-K mount using the same mounting with an 85 mm barrel.
In 1936 design work started on a twin turret mount using the 34-K barrels. The trial mount was built in 1938 and was tested, but had many defects and was sent back for rework. The defects were fixed and mount went into production in October 1939. A total of 15 mount were built in 1940-41. This mount was designated 39-K and was basically a widened 34-K mount in an enclosed turret which was recessed about 1 meter (39.4 in) into the deck. The vertical and horizontal traverse mechanisms were electrically operated.
In 1939 work on a simplified twin mounting was started. It was supposed to be a simple shield mount that was easy to install and did not require special installation like the 39-K mount. This mounting received the designation of 81-K and the first four were finished by May 1940, with two more being completed later that year. These mounts were installed on the battleships Marat and Oktyabr'skaya Revolyutsia in 1941. However, these mountings did not enter production and no other ship received these weapons.
The gun has a monobloc tube design with a liner and screwed-on breech. Uses a vertical sliding breech block with inertial semi-automatics.
"Naval Weapons of World War Two" by John Campbell
"The Naval Institute Guide to World Naval Weapon Systems 1991/92" by Norman Friedman
"Sovetskie Boevye Korabli 1941-45: IV Vooruzhnie" (Soviet Warships 1941-45: Volume IV Armament) by A.V. Platonov
"Entsiklopedia Otechestvennoi Artillerii" (Encyclopedia of Fatherland (Russian) Artillery) by A.V. Shirokorad
---
Special help from Vladimir Yakubov
21 November 2007 - Benchmark
17 December 2018 - Converted to HTML 5 format, minor changes