United Kingdom / Britain
9.2"/50 (23.4 cm) Mark XI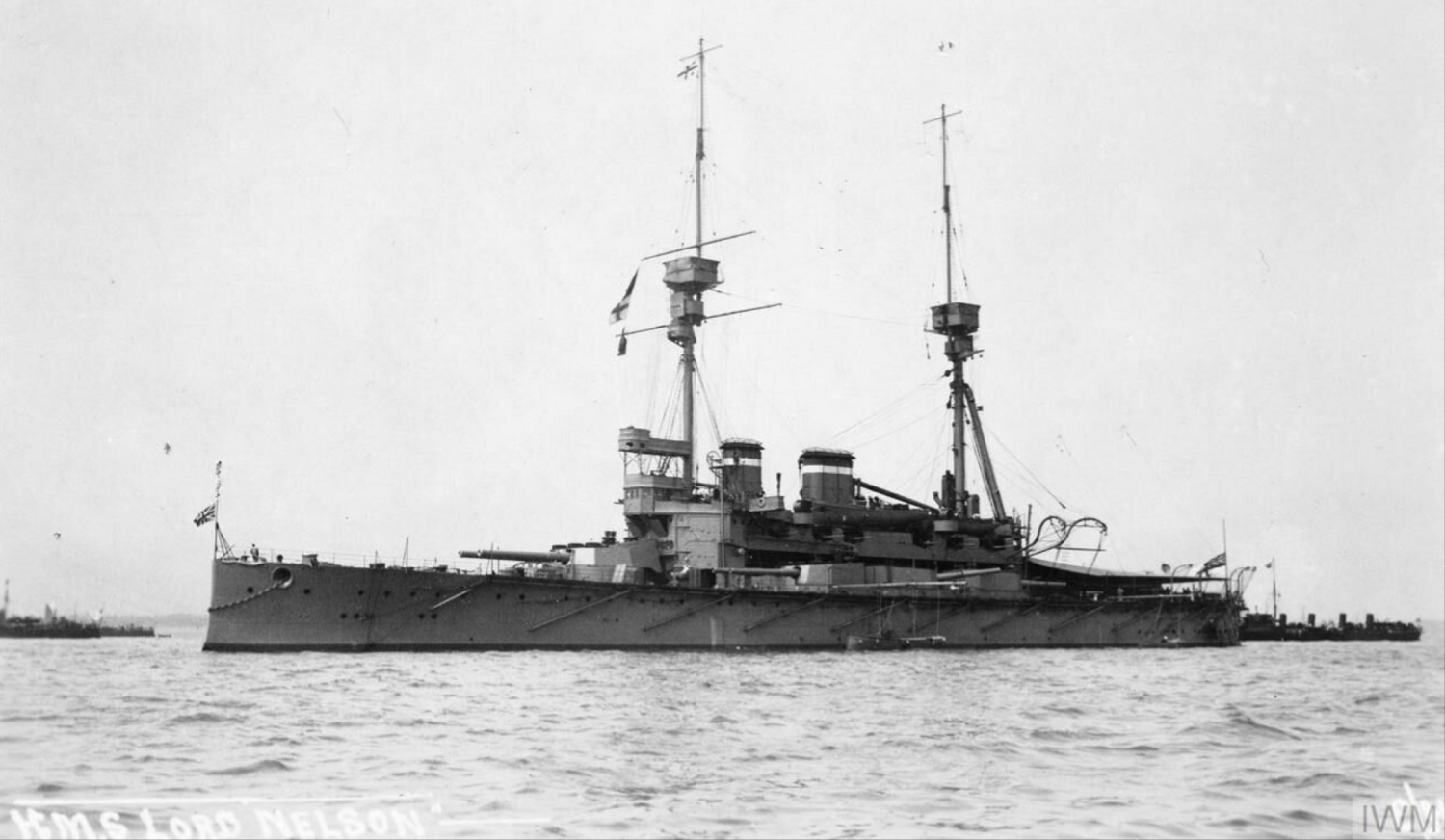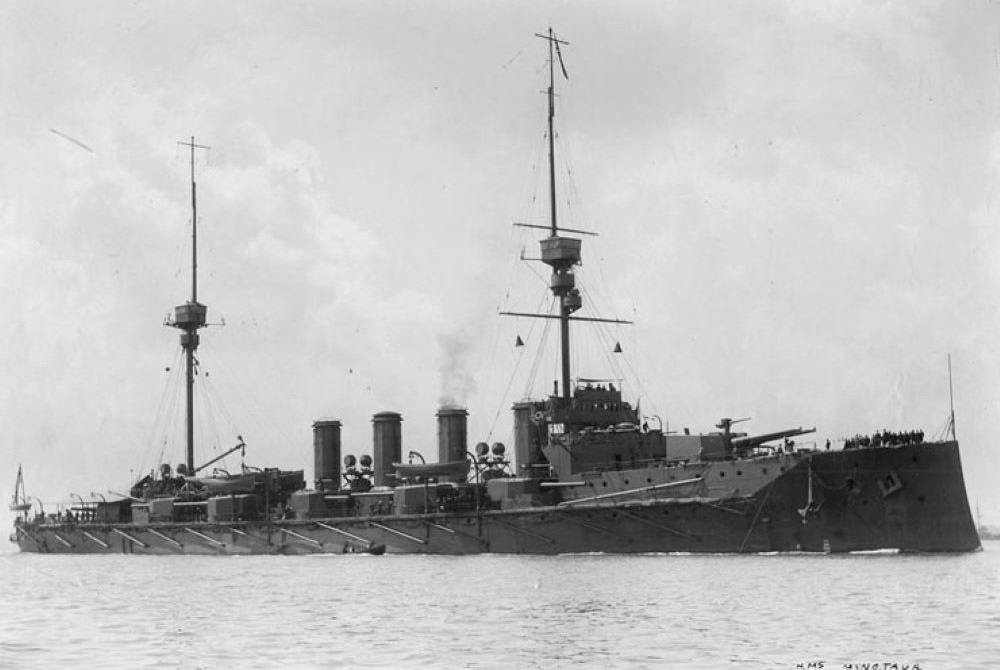 Used as secondary armament on Pre-dreadnought battleships and as the main guns on Armored Cruisers. When these ships were scrapped following World War I, some of their guns and mountings were retained for possible use on small monitors. However, all of the mountings were scrapped in 1938. When World War II broke out, the remaining guns were offered to the Army, but it was determined that they were not easily adaptable to the existing coastal artillery mountings for the 9.2" (23.4 cm) Mark X. The guns were then scrapped in 1943-44.
The use of these weapons on the Lord Nelson class proved a mixed blessing. Although the larger projectile could theoretically cause great damage to lightly protected areas, in practice it proved difficult to distinguish between shell splashes from these guns and those made by her 12" (30.5 cm) main guns.
However, their use on the Minotaur class was considered to be more successful. Being employed in twin turrets, this arrangement allowed these ships to fire the same broadside of four guns as did the six single 9.2"/47 guns of the previous Warrior class.
Extracts from Admiral E.C. Troubridge's courtmartial regarding these guns include these comments:"
The 9.2-inch Mark XI [guns used on HMS Defence] has always been known as an inaccurate gun. It is probably due to the high muzzle velocity. The 9.2-inch Mark X [guns]. . . are inaccurate at certain stages of wear of the gun. Otherwise they are accurate guns.
and
For the 9.2-inch Mark X and XI and 7.5-inch Mark II the average spread [dispersion] was 200 - 250 yards at a range of 7000 - 8000 yards [180 - 230 m spread at ranges of 6,400 - 7,300 m].
Some additional details for these guns from the June 1914 battle practice for Defence and Warrior; no speeds or courses of the firing ship or target are given: At just under 8,000 yards (7,300 m), Defence scored 5 direct hits and 1 ricochet with her 9.2" (23.4 cm) guns and 8 hits and 1 ricochet from her 7.5" (19 cm) guns. Defence fired 29 rounds from her 9.2" (23.4 cm) guns and 62 rounds from her 7.5" (19 cm) guns in 6 minutes. Her director firing system broke down during the practice preventing more hits being made. At the same range, Warrior scored 7 hits and 5 ricochets from her 9.2" (23.4 cm) guns and 2 hits and 4 ricochets from her 7.5" (19 cm) guns. Warrior fired 40 rounds from her 9.2" (23.4 cm) guns and 19 rounds from her 7.5" (19 cm) guns in 4 minutes 15 seconds.
Construction was of the standard wire-wound pattern with an inner 'A' tube with forward locating shoulders and used a single motion Welin breech mechanism. Most guns used cannelured rings to prevent "steel choke" problems. Used a single motion Welin breech mechanism. Guns with an "A" prefix had a "pure couple" breech mechanism. Two guns were built to an earlier Elswick design with a thinner 'A' tube and smaller diameter chase.
Actual bore length was 50.15 calibers. A total of 45 guns were manufactured of which 12 still survived in 1939. However, the mountings for these guns had been scrapped in 1938 and the guns followed in 1943-44.
Designation

Single Mounts

Lord Nelson (2): Mark VIII

Twin Mounts

Lord Nelson (4), Minotaur (2): Mark VII

Weight
N/A
Elevation
-5 / +15 degrees
Elevation Rate
N/A
Train
Lord Nelson: about +80 / -80 degrees
Minotaur: about +150 / -150 degrees
Train Rate
N/A
Gun recoil
N/A
Loading Angle
N/A
Data from:
"Warrior to Dreadnought: Warship Development 1860-1905" and "The Grand Fleet: Warship Design and Development 1906-1922" both by D.K. Brown
"Naval Weapons of World War Two" and "British Naval Guns 1880-1945 No 7" article in "Warship Volume VI" both by John Campbell
"Policy and Operations in the Mediterranean 1912-14" by E.W.R. Lumby
"British Battleships: 1860 to 1950" by Oscar Parkes
"A Concentrated Effort: Royal Navy Gunnery Exercises at the End of the Great War" article by William Schleihauf in "Warship International" No. 2, 1998
Special help from Dave Alton
07 January 2007

Benchmark

11 February 2012

Updated to latest template

11 December 2012

Added gun details and Mark numbers to mountings