France
100 mm/55 (3.9") Model 1953
100 mm/55 (3.9") Model 1964
In effect, this gun replaced both the single 127 mm and the twin 57 mm weapons used on previous ships. The French Navy considers that a 100 mm (3.9") cannon fires a shell heavy enough for shore bombardment yet light enough for the gun to achieve a rate of fire sufficiently high enough to engage fast-moving aircraft.
The Model 1953 used an analog FCS with an electro-mechanical computer and was the first French-designed automatic medium caliber gun. In this weapon, the first shell had to be manually loaded. The recoil forces generated by its firing allowed subsequent rounds to be automatically handled.
The Model 1964 had an improved fire control system and a higher rate of fire.
These mountings can be distinguished from the later 100 mm/55 (3.9") Model 1968 by having dual operator cupolas on the front face, one on each side of the gun.
Designation
100 mm/55 (3.9") Model 1953
100 mm/55 (3.9") Model 1964
Ship Class Used On
French: Commandant Rivière (F733), La Galissonnière (T56), Jeanne d'Arc (R97) and Suffren (D602)
German: Deutschland (A59), Hamburg (D181) and Köln (F120) Classes
Date Of Design
1953
Date In Service
1957
Gun Weight
N/A
Gun Length oa
N/A
Bore Length
216.5 in (5.500 m)
Rifling Length
N/A
Grooves
N/A
Lands
N/A
Twist
N/A
Chamber Volume
N/A
Rate Of Fire
Model 1953: 60 rounds per minute
Model 1964: 78 rounds per minute
Type
Fixed
Weight of Complete Round
51.8 lbs. (23.5 kg)
Projectile Types and Weights
OEA F1 HE: 29.8 lbs. (13.5 kg)
OPF F4 PFHE: 29.8 lbs. (13.5 kg)
Illum: 29.8 lbs. (13.5 kg)
Bursting Charge
HE: 2.4 lbs. (1.1 kg)
PFHE: 2.2 lbs. (1.0 kg), shell contains 1,350 high density steel balls of 1 gram each
Projectile Length
N/A
Complete round: 42.7 in (108.5 cm)
Propellant Charge
9.9 lbs. (4.5 kg)
Muzzle Velocity
New gun: 2,844 fps (867 mps)
Average gun: 2,805 fps (855 mps)
Working Pressure
17.9 tons/in2 (2,825 kg/cm2)
Approximate Barrel Life
3,000 rounds at high rates of fire
6,000 rounds at lower rates of fire
Ammunition stowage per gun
N/A
Illumination round burns between 30 and 50 seconds at 120,000 candela.
Designation
Single Mounts:

French:

Commandant Rivière (1) and La Galissonnière(2): Model 1953
Suffren (2) and Jeanne d'Arc (4) 1: Model 1964

German:

Deutschland (4), Hamburg (4) and Köln (2): METL 53

Weight
N/A
Elevation
-5 / +90 (?) degrees
Rate of Elevation
N/A
Train
-150 / +150 degrees
Rate of Train
N/A
Gun Recoil
N/A
1
Jeanne d'Arc had two guns removed in 2000.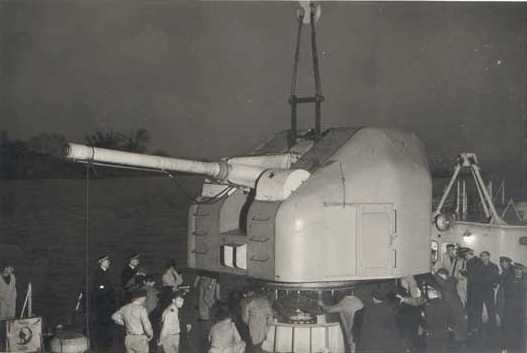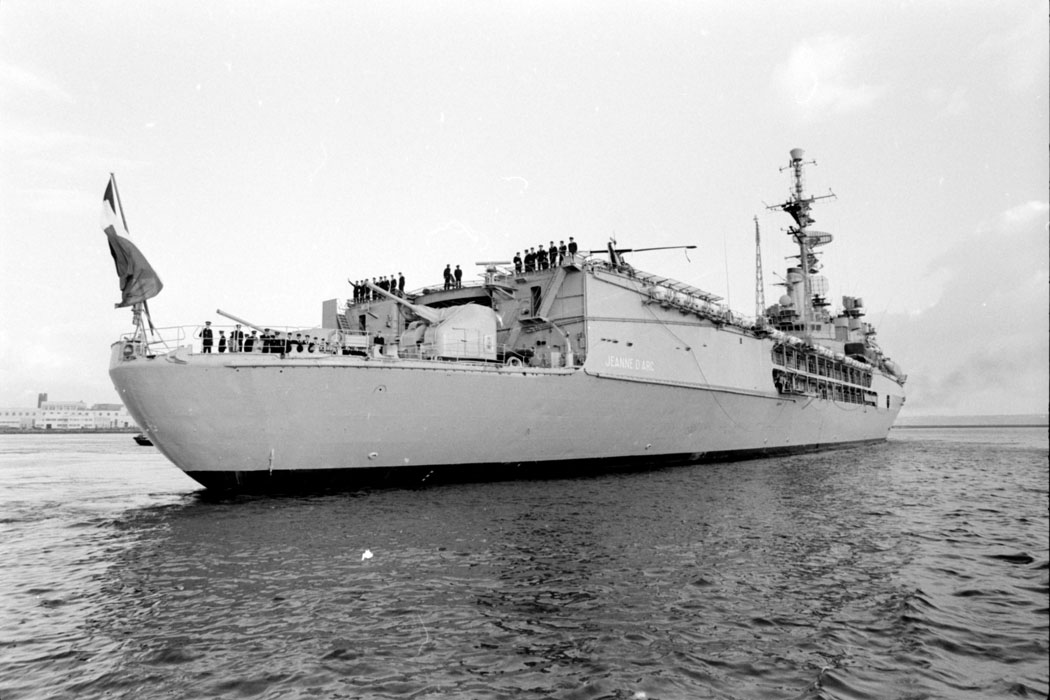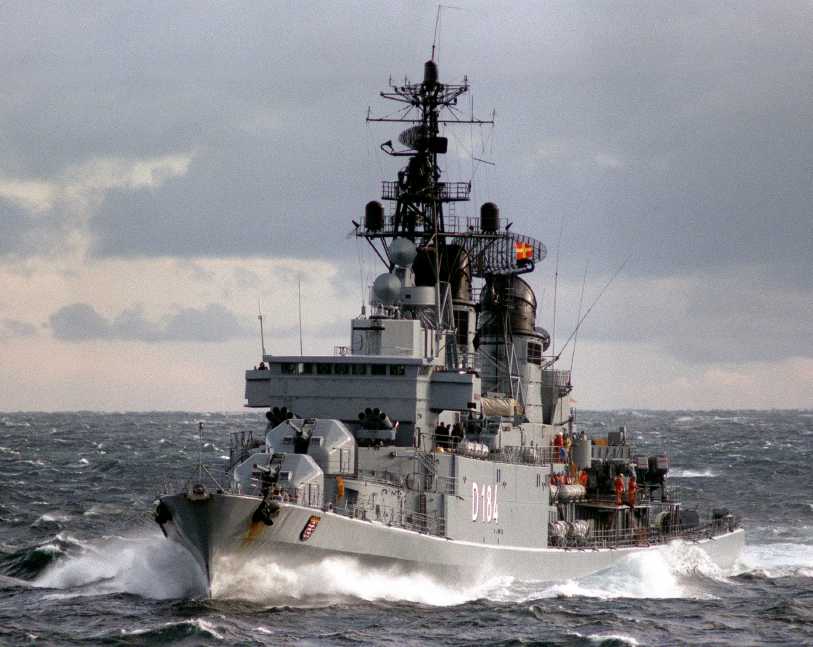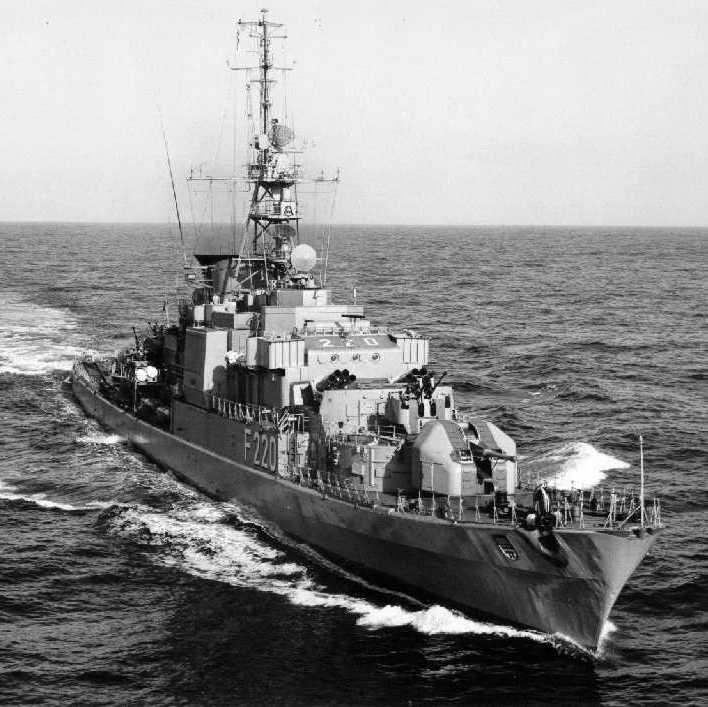 Data from:
"Jane's Fighting Ships: 1966-67" edited by Raymond VB Blackburn
"The Naval Institute Guide to World Naval Weapon Systems 1991/92" and "Naval Radar" both by Norman Friedman
"Jane's Ammunition Handbook: Ninth Edition 2000-2001" edited by Terry J. Gander and Charles Q. Cutshaw
"Defense & Armament Heracles International" Issue #70, February 1988
Tony DiGiulian's personal files
Press releases:
Special help by Matthew Rodchenko and Hans Migielski of Fregatten Köln