United States of America
6"/50 (15.2 cm) Mark 5 (Armstrong)
Britain
6"/50 (15.2 cm) BL Marks IX and X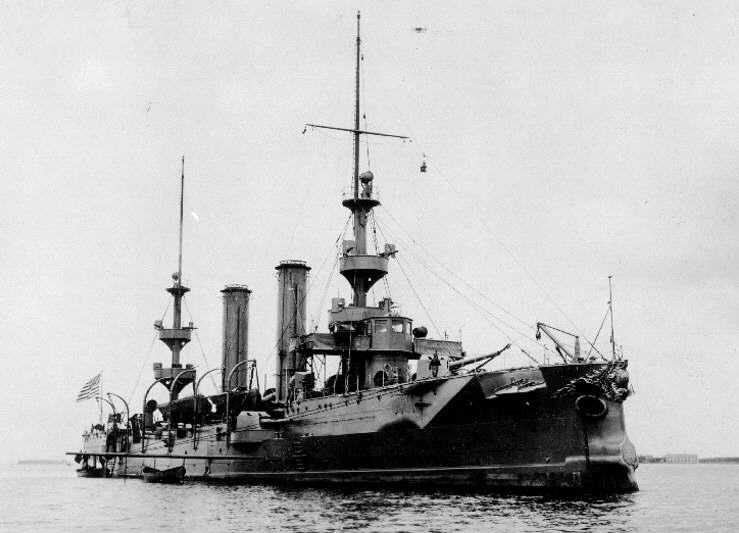 In 1895, the Brazilian Navy ordered four cruisers from the British firm of Armstrong, Mitchell and Co., Newcastle-on-Tyne. Brazil took delivery of only one of these, Almirante Barroso, while another was sold to Chile and renamed Ministro Zenteno. In March 1898 the remaining two were sold to the USA, which was interested in obtaining them in order to prevent their sale to Spain. These two warships were then rated as Protected Cruisers and renamed New Orleans (ex-Amazonas) and Albany (ex-Almirante Abreu) and were colloquially known in the USN as the "Elswick Cruisers."
These ships had a main armament of six 6"/50 (15.2 cm) guns built by Armstrong to their QF Pattern DD and a secondary battery of four 4.7"/50 (12 cm) guns. This armament was not well liked in the USN, as the guns used non-standard ammunition and spare parts. For that reason, the 4.7" (12 cm) guns were replaced in 1903 and the 6" (15.2 cm) guns followed in 1907. At that point these ships had a uniform battery of ten 5"/50 (12.7 cm) guns. In 1907 the removed British guns were emplaced in the Philippines on Grande Island and at the mouth of the harbor at Subic Bay.
Hooped construction from breech to muzzle.
The British 6"/50 Mark IX and Mark X were experimental coast defense guns with differing breech blocks. These were BL versions of the QF design used on the Brazilian/USN ships. Only one gun of each of these Marks was manufactured and these were designated as EOC Pattern DD1 and DD2, respectively. All of these guns were of built-up construction and had an actual bore length of 49.5 calibers.
The data that follows is for the 6"/50 (15.2 cm) Mark 5 (Armstrong) guns as used in USN service, but the guns on Brazilian and Chilean ships should be identical.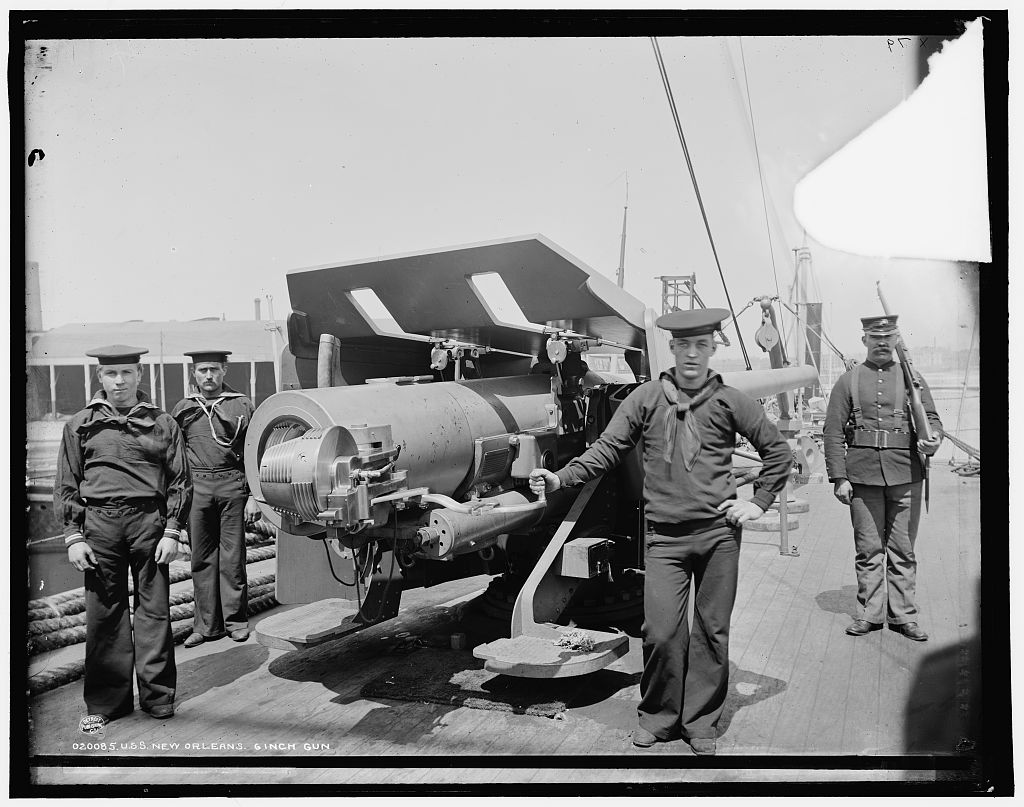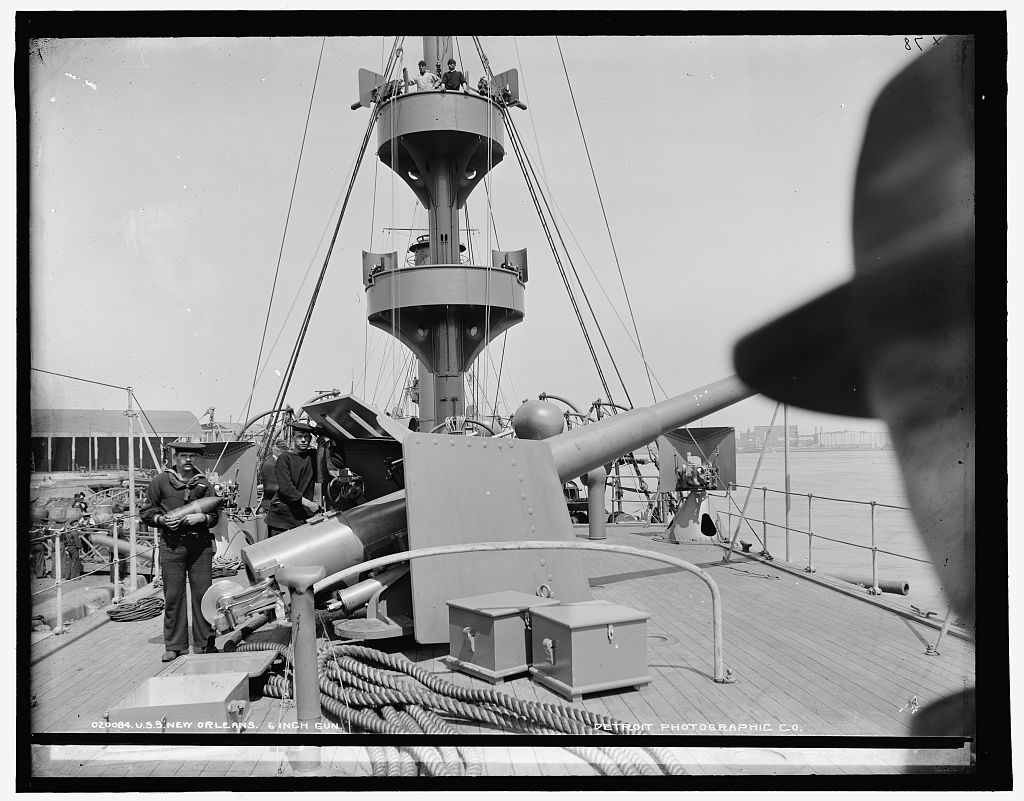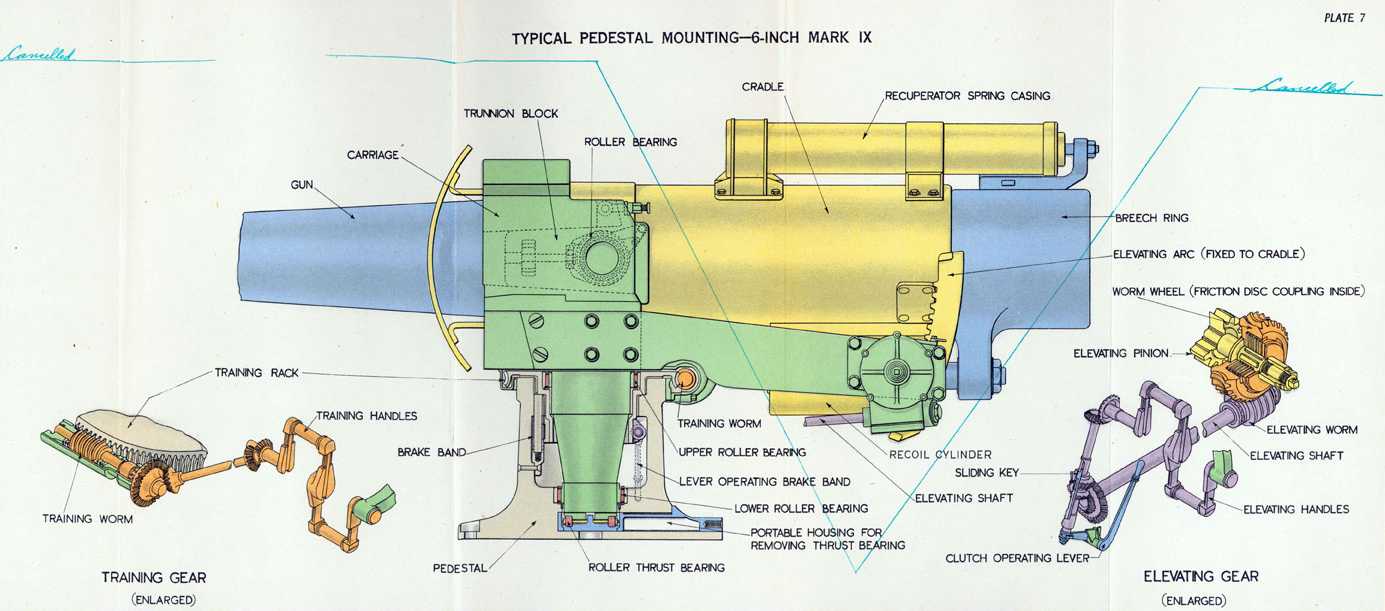 Data from:
"Warship Volume VII" article by John Campbell
"US Naval Weapons" and "U.S. Cruisers: An Illustrated Design History" both by Norman Friedman
Other:
"United States Naval Guns: Their Marks and Modifications" Ordnance Pamphlet No. 127, December 1916, Revised January 1918
Letter published in "Warship International" No. 2, 1986 by Nelson H. Lawry
24 January 2008

Benchmark

11 February 2012

Updated to latest template

30 April 2015

Miscellaneous additions